Permanent vs. Temporary Signage: Which One is Right for Your Business?
Topics: Sign Information
Choosing the right signage for your business is extremely important both in terms of the initial costs and in maximizing the impact on current and prospective customers. In many cases, you'll want to make the most of your investment by going with a permanent installation, but there are times when temporary signage is more cost-effective and preferable.
Importance of Signage to Businesses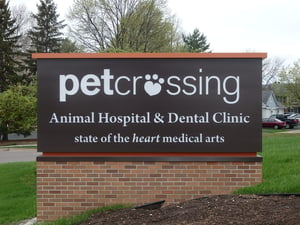 Whether your business is new or existing, your signs play a crucial role as silent marketing agents for your business. Exterior signs draw attention to your location and help it to stand out from others on the street, while interior signs lead customers to merchandise and spur impulse sales on special displays.
Some signs are made to promote events and may only be displayed for a few weeks or months. Others are part of a long-term branding strategy and need to last up to five years or longer. To stay within your budget and get the highest return on your investment, you may want to choose temporary signage made of less durable materials for one-time events and reserve the bulk of your signage spend for long-term branding at your place of business.
Permanent Signs
Permanent signs can be installed on buildings, walls and in several outdoor settings. Although the materials are more durable and costlier than temporary signs, they also last a lot longer. These signs are often reflective or illuminated to make the biggest impact, and some of the materials used include rigid plastic, metal, acrylic, fiberboard, polycarbonate and plexiglass.
Business owners choose permanent signs to:
Maximize a long-term investment in branding
Market a business that will occupy the same space for a long time to come
Promoting a business opposed to a short-term sale or event
Types of Permanent Signs
There are three main types of exterior permanent signage: wall mounted, monument, and pylon signs.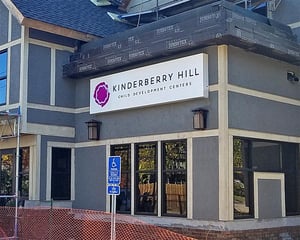 Wall mounted signs can be illuminated or non-illuminated. Depending on the style you prefer, the branding requirements for your business, and local ordinances, you can choose from an almost endless variety of sizes, shapes, and colors. Speak with your sign manufacturer about crucial details, including whether you want to include a logo or specific information beyond the name of your business.
Monument signs come in a wide array of colors, materials, and architectural elements. These standalone structures are often used near the entrances to hospitals, schools, government complexes, and a growing number of businesses.
Highly visible pylon signs are free-standing signs placed in high traffic areas. They are tall enough for passing cars to read, and their height and unique shape differentiate them from smaller monument signs. Pylon signs help you landmark your company's location in a shopping center, for example.
Temporary Signs
Temporary signs are often made of lightweight materials, such as PVC, plastic, canvas, and vinyl. Budget is a key factor since temporary signs are typically for short-term use or one-time events. Your custom business sign manufacturer can help you determine which materials best meet your needs without blowing the budget. A lightweight banner is cost-effective for special events, such as festivals and concerts. Magnetic signs promote your event and yard signs and banners are suitable for daily specials for restaurants.
Temporary signs are the best choices when you need:
Fast installation and removal
Temporary marketing for seasonal businesses, sales events, and temporary spaces where you need easily removable signs inside the store
Additional Considerations
It should be noted that, as the name implies, temporary signs are meant to be temporary. Businesses trying to cut costs by using cheaper temporary signage instead of investing in something more permanent could end up paying in the long run. Customers will notice the lower quality materials and, though they understand it's use for a temporary sales announcement or seasonal signage, they may have a negative impression if it's being used as permanent signage.
Although the materials and style for interior and exterior signage may vary, your overall branding strategy should be evident in each. Whatever you decide upon, be sure you understand special rules or permits for signage at your business.
The team at Spectrum is waiting to help you find the best value for your investment. Contact a signage expert to learn more about how we can work with you to get the biggest impact out of your custom signage.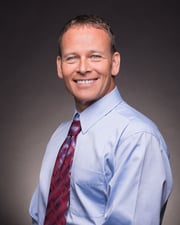 "http://cdn2.hubspot.net/hubfs/545157/assets/images/rick-ferraro-spectrum-signs.jpg"
Rick Ferraro
Rick is the President and co-founder of Spectrum Signs, a custom business sign maker in Blaine, MN. After several years in the sign industry, Rick opened Spectrum Signs in 2001. Through the disciplines of design, brand identity, and combining knowledge with experience, Rick helps to provide customers with the best creative and functional solutions to their sign needs. When Rick isn't busy creating solutions for customers you can find him spending time with his family, watching his sons play baseball and hockey, as well as fishing and hunting.