Residential Signage
As a developer or property manager of residential or mixed-use properties, you want to convey a modern image and a sense of community to your customers. That's where we come in. For over 20 years, many of the major developers in the Twin Cities have relied on Spectrum Sign Systems to provide them with signs that attract both residents and tenants.
Start a Consultation

Unique residential signage needs
Combining residential and business brings its own unique needs. Having been a part of many successful projects, we know the special requirements of these projects, including:
Branded signs with high visibility, which attracts customers, tenants, and residents
Interior and exterior signs that reinforce your designer's vision
Wall mounted or canopy signage that landmarks properties
ADA and building code signage that meet certificate of occupancy standards
Coordination with developers, general contractors, investors, architects, and designers
City codes and historical requirements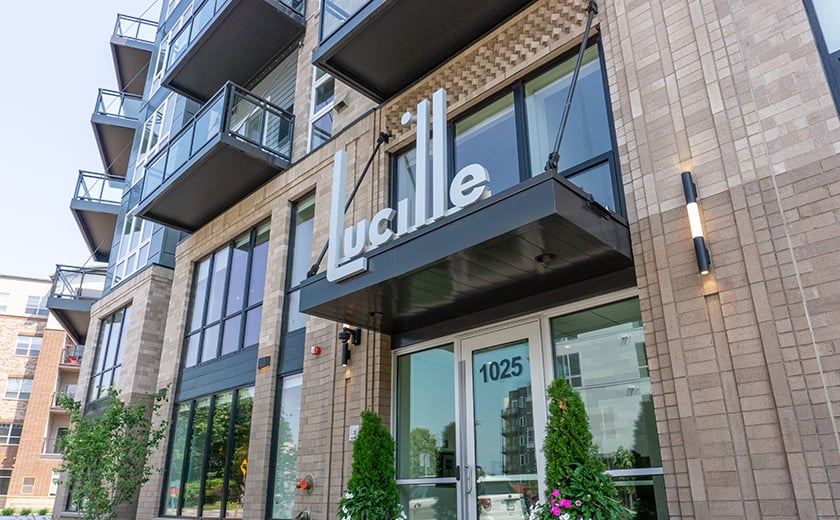 Get custom signage for your buildings
We do all of the legwork, from scoping sign placement to researching city codes and meeting with city planners. When you work with us, we break down the sign customization process into five easy steps so that you can stay focused on attracting tenants and residents.
We start by working with your team to understand the goals of your project and your branding guidelines.
We conduct a thorough site survey looking for optimal sign placement to give you the best visibility both inside and out.
We discuss options with your team to select signage that will create premium aesthetics in your interiors and meet your design team's vision.
We create a design that meets your goals and put it all together in a complete sign package.
Our project management team keeps everything moving smoothly, and our installation team makes it all come together.
At the end of the project, our signs help create a unique living space for residents and business space for tenants.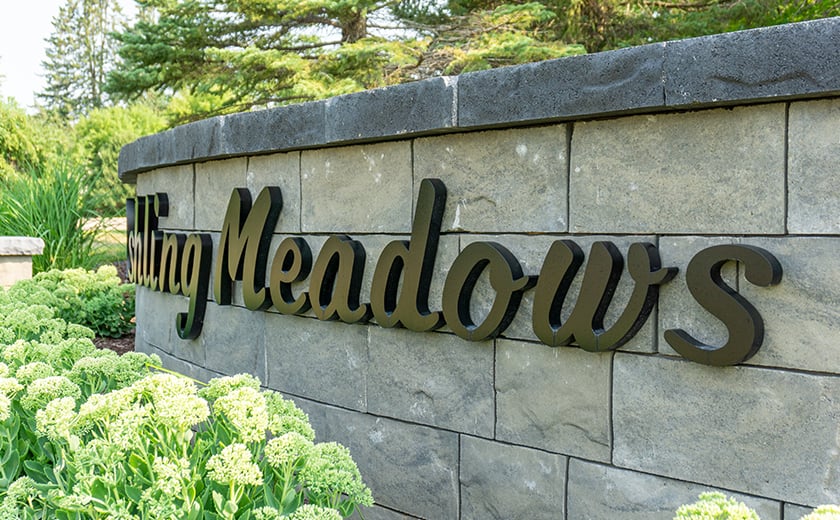 Type of signs for residential
Residential and mixed-use properties need a complete custom sign package, including:
Free-standing monument/pylon signs
Wall mounted/on-building signage
LED illuminated signs
Canopy signs
Cabinet and projecting signs
Interior branding
Directories
Room identification
ADA signage
Parking signage and ramps
Have additional signage needs?
Explore Custom Signage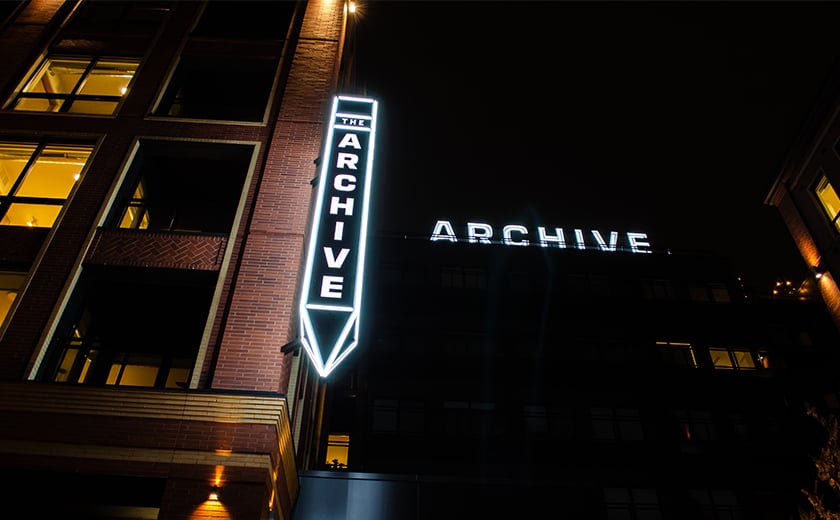 Testimonials
I highly recommend Spectrum Signs for any interior or exterior signs.The product quality is outstanding and they are quick, efficient, and great at communicating through the process and helping us make sure the signs were compliant with our companies standards. I couldn't be happier and I am so glad we went with Spectrum signs.
-Melissa Fink, Apple Valley, MN