Custom Sign Fabrication
From design consultation to final creation, you can trust Spectrum's custom fabrication experts to bring your signage vision to life.
Start a Project
Your custom sign will be created by craftsmen who each specialize in fabricating their specific sign type. These artists bend and weld metal to create your vision. They engineer the signs to withstand wind and storms, and paint and apply finishes to keep the colors you've chosen bright. They add architectural elements and lighting to make your sign unique. They are truly artists at their craft.
Investment in Sign Materials
Investing in the best materials is extremely important to us. We believe in quality across the board, and invest in the finest materials and finishes. We build signs that look fantastic, are manufactured to our exacting specifications, and are a lasting investment.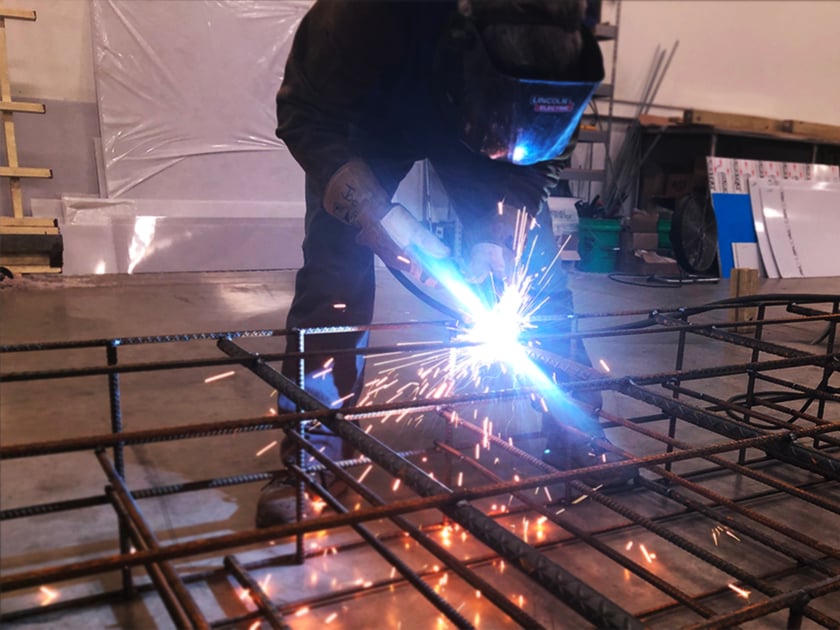 Signs Built to Last
Your sign is an investment. We stand behind our products, engineering them to be strong and durable. Surfaces that are exposed to the elements are fabricated of non-corrosive materials or clad with aluminum, no exposed steel or sheet metal. We use polyurethane paints and clear coat finishes with UV to protect against the toughest weather conditions.
View Our Work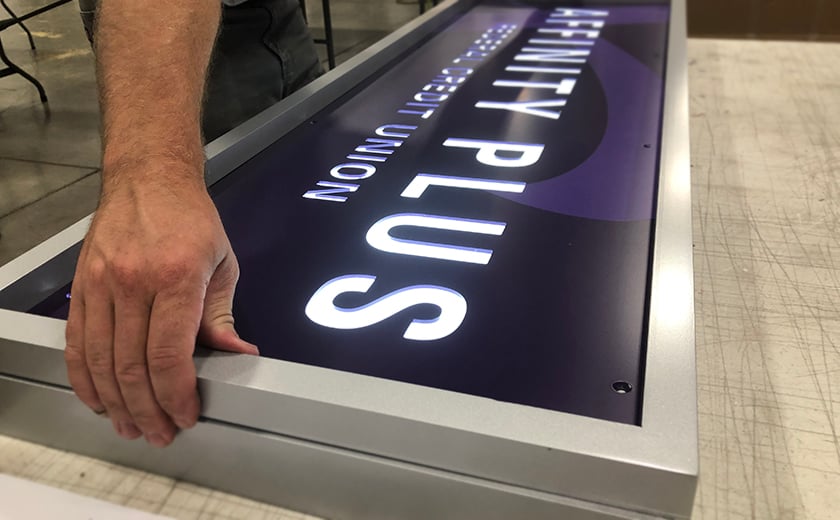 Bright & Energy-Efficient Signage
We use only the highest quality, eco-friendly LED lighting products. Our LED illumination is rated for 60,000 hours of operation and includes a five year manufacturer's warranty of LEDs and power supplies.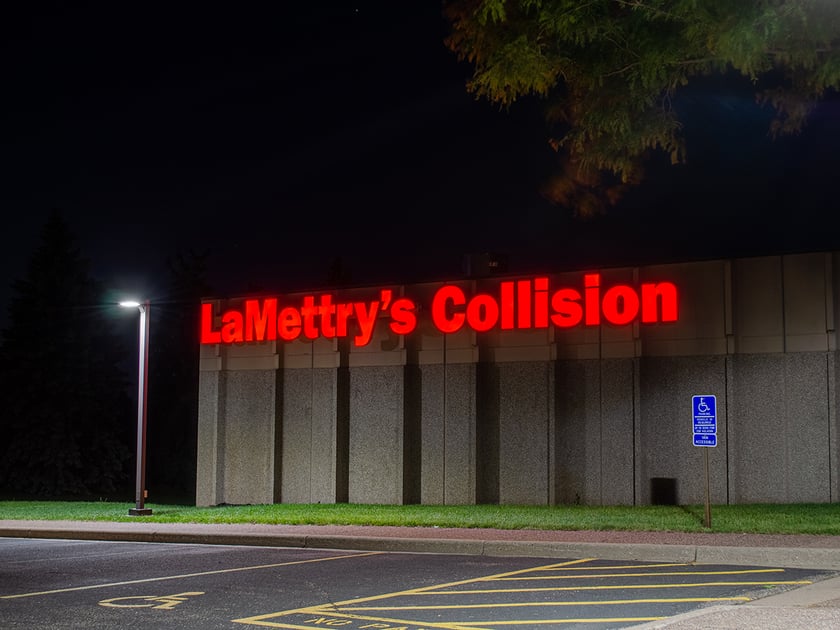 Our Eco-Friendly Commitment
We are an environmentally conscious business, committed to reducing our environmental impact. We weave environmentally friendly practices into every step of the process. Examples include:
Installing only energy saving, long-lasting
LED lighting
Utilizing the latest technology in fabrication to reduce waste
Applying eco-friendly finishes, paints, coatings, plastics, solvents and sealants
Using recyclable materials and recycle old signs
Refurbishing signs
Properly disposing of waste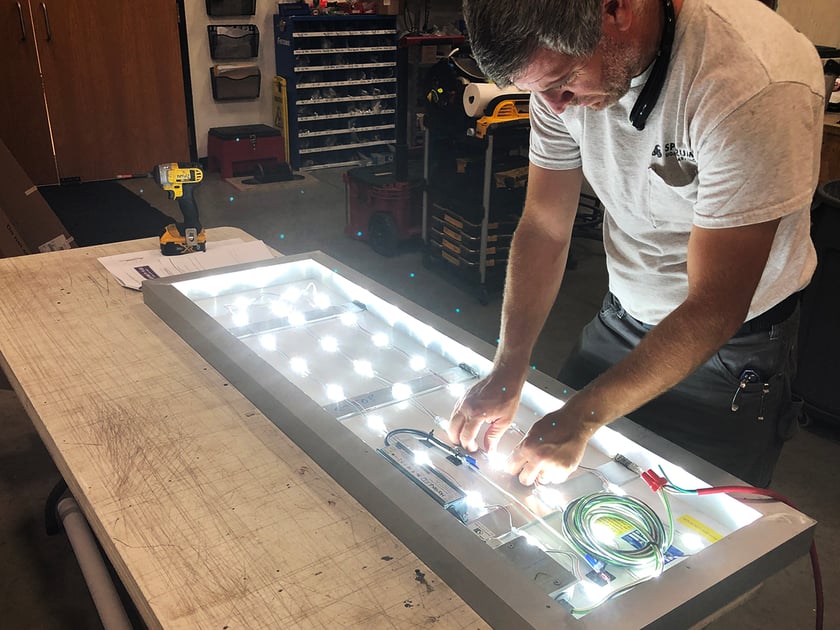 Testimonials
Spectrum Signs has supported several of my clients project needs. They are informed, creative, budget conscious and most recently worked some incredible magic to solve for supply chain issues!
-Jessica LeGare, Restoration Systems