LED Lighted Signs
With over half the year in darkness, you want your branding to keep working for you even at night. With LED illuminated signs, you can increase your brand awareness at night and get a sign that is energy efficient, reliable, cost-effective and low maintenance. Lighted signs can also be used indoors to make your brand pop.
Our LED signs use concealed illumination built to your specifications, so you don't need to compromise on perfecting your sign branding strategy. There are three types of illumination to choose from.
Start a Consultation

Types of LED Lighted Signs
Face-Illuminated or Front-Lit Signs
The most common type of lighting is the front-lit or face-illuminated signs. The face of the sign is built of translucent acrylic which allows the light to shine through making the front of the sign light up. The acrylic face can be made out of a variety of colors. Front-lit signs are easy to read and offer great visibility at night and over long distances.
View Our Work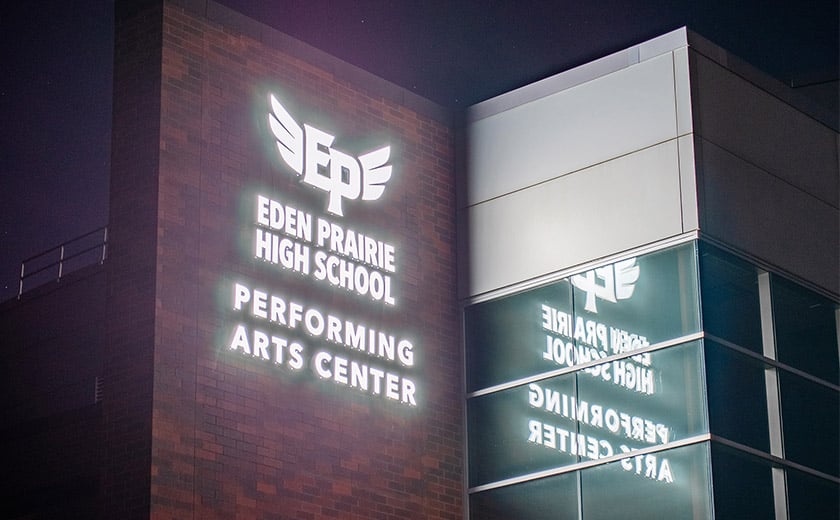 Back-lit, Reverse or Halo Signs
Known by several names — backlit, reverse or halo — this type of lighting makes the sign appear to float off the wall. The face of the sign is made of solid aluminum and the back of the sign is either open or covered with a translucent acrylic. This allows the light to shine out of the backside of the sign. Learn more about Back-lit, Reverse or Halo Signs.
During installation, spacers are used to put space between the wall and the sign allowing the light to create a "halo effect" that surrounds the shape of the sign.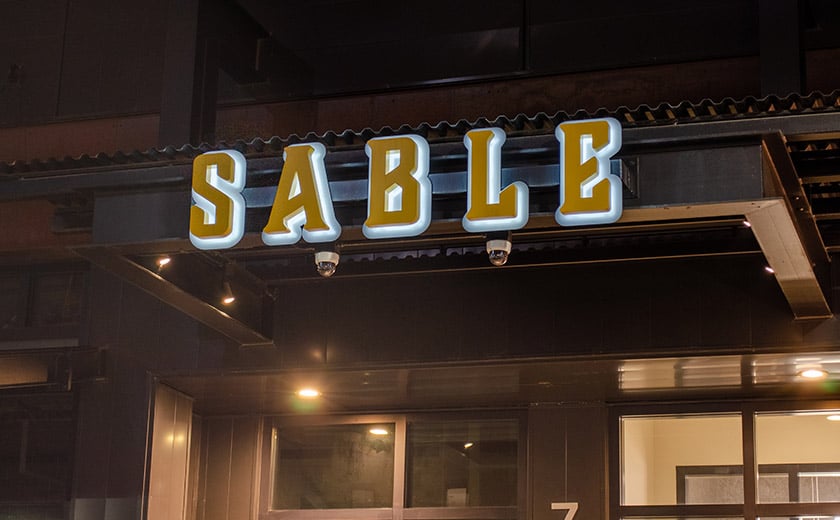 Front/Back Lit or Combination-Lit Signs
A Front/Back Lit or Combination-Lit sign allows light to shine through both the face and back of the sign. This allows you the option to choose one color for the face and a different color for the back. This contrast of colors can make a statement or is sometimes used to make a sign more readable at night. For example, blue colors work well during the day, but can be hard to read at night. Adding a white color coming out of the back, makes the sign visible at night.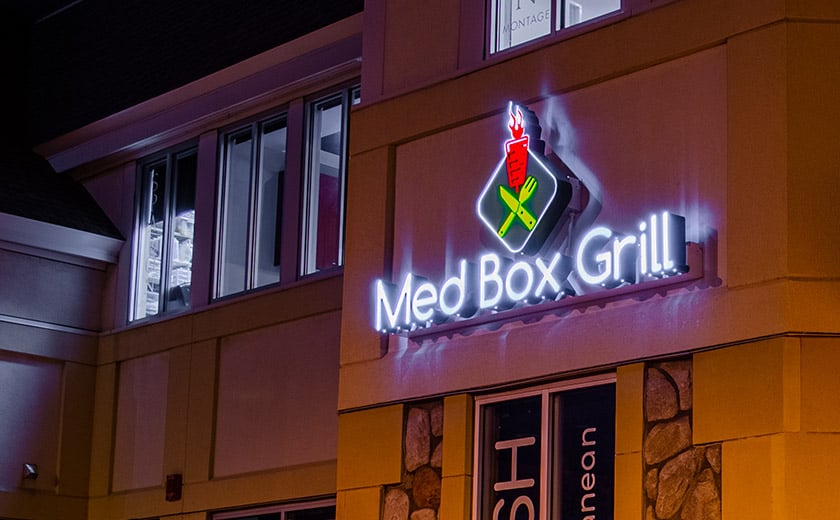 Unique Custom Lighted Signs
Our custom signs are professionally crafted using aluminum, stainless-steel or other fine metals with a variety of finishes available for your desired look. You can choose from an assortment of colors for the acrylic face and also for your illumination.

The signs are made with durable materials designed to withstand the elements, like rain, snow, and even harsh sunlight. Using bright, energy saving LED lights, you get a sign that is energy efficient, reliable, and low maintenance.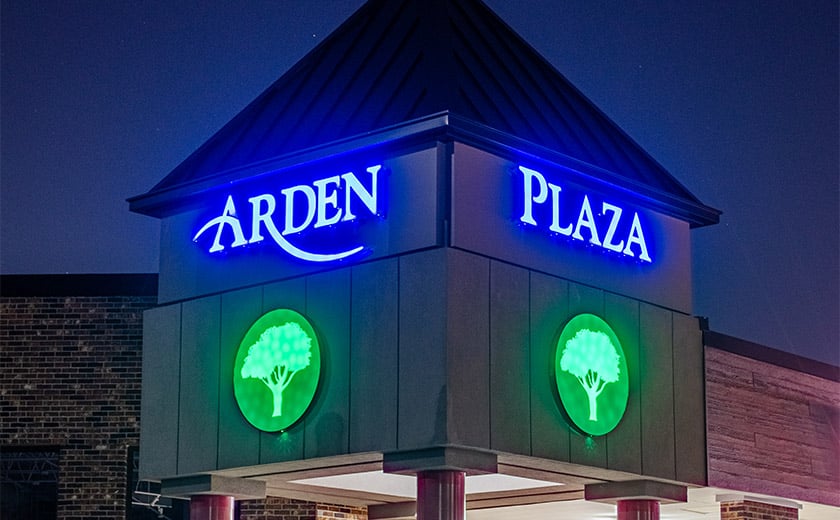 Lighted Sign Consulting Services
Let us bring our years of experience to your project. We will work with you to determine the lighting option that best fits your logo or font specifications, so you don't have to compromise on branding. We use your brand guidelines and color palettes, and our premium materials to bring your vision to light.

State of the art manufacturing techniques along with superior craftsmanship combine to make the industry's finest illuminated signs — and results are breathtaking, both indoors and out.
Testimonials
We have been working with Spectrum Signs for seven years. I asked around before hiring them and Rick Ferraro's name kept coming up over and over. During our rebranding, they helped come up with designs that highlighted our new look and helped solve color issues and poor lighting from our previous signage. They did an amazing job and I appreciate their attention to detail and making sure that all regulations and permitting were taken care of. I continue to use them to this day and would, without a doubt, recommend them and have.
-Julie Nikolai Sullivan, Director of Marketing Northfield Hospital & Clinics