About Us
We do what we say we're going to do. Always.
View Our Work
In general, the sign industry has had a bad reputation of not following through and being unresponsive. In 2001, we set out to change that.
Spectrum Sign Systems was founded to provide an excellent customer experience, every single time. We are
consultants
,
designers
,
fabricators
,
facilitators
and
installers
of interior and exterior signs. Our experienced team has encountered nearly every situation that could arise in all stages of a project. From initial site survey to the sign installation, our professional staff asks the right questions, listens and follows through to ensure a successful outcome.
Testimonials
I've worked with Spectrum Sign Systems multiple times over the years and will continue to use them in the future for my signage needs. I have always been impressed with their honesty, integrity, and thoroughness on projects. They do an excellent job of setting expectations and communicating throughout the project. Experience matters, and Spectrum has many years of success behind them which is evident in working with them leading to a great end-result. I would highly recommend!
-John Grabow, AIM Electronics
Custom signage from design to installation
Wouldn't it be nice to partner with someone who you can trust, has your best interests in mind and does exactly what they say. Well you can and that's why we're here, because you have better things to do than to manage your vendors. From multi-site rebranding projects to a single parking sign, our process and focus remains the same.
That's why we handle:
Collection of site information (Photos, dimensions, conditions)
City code research and permitting
Facilitation of wall repairs, electrical and excavations
Engineering
Start a Consultation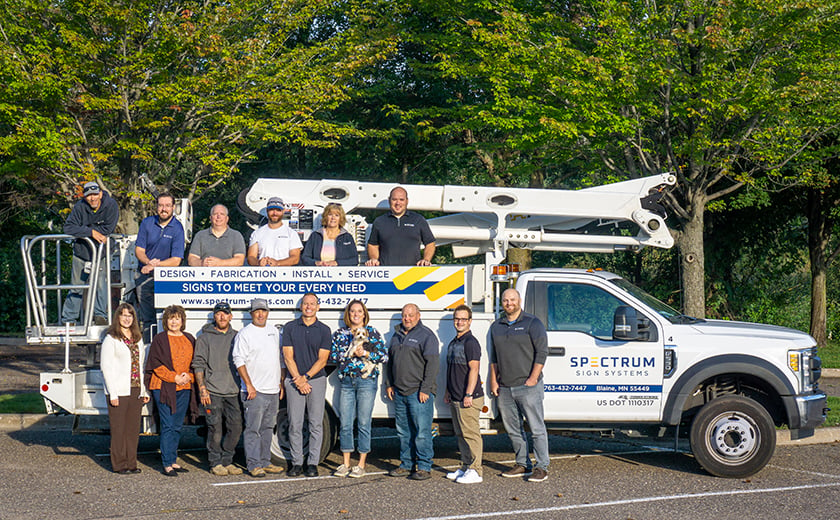 Sign creation experience in all industries
We serve property managers, property developers, business owners, marketing and facilities teams in all industries. We have an understanding of each industry, and that they each bring their own unique style, as well as potential obstacles to the table.
View Industries We Serve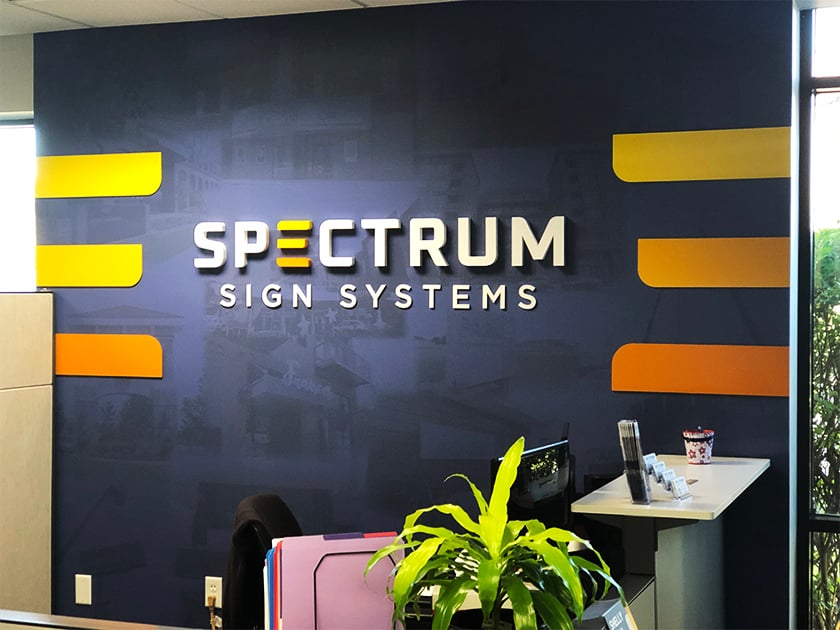 We do sign design the right way
No matter who we're working with, our top priority remains the same - to do things the right way. That's how we started, that's how we've grown and that's how we'll continue to do business.
Ready to stand out from the competition?
We've worked on thousands of signs and can help bring your vision to life.
Talk to an Expert