Dimensional Letter Signs
Dimensional letters cover a large range of applications. They can be used in everything from a stainless steel logo in a boardroom to formed plastic letters above dock doors. Known for being durable and customizable, dimensional letters are a great way to create depth for your logo or letters to create visual appeal for your sign.
Start a Consultation

Where is dimensional letter signage used?
Because it is extremely versatile and durable, it can be used almost anywhere. We can customize the look to match your branding or even use the more cost-effective standard font and color options. Dimensional letters are commonly used for:
Exterior tenant signs for multi-tenant buildings
Building labeling for churches or schools
Above entrance areas, vestibules or lobbies
Reception area logos
Conference room branding
Building address numbers
Dock numbering
Shipping & receiving letters
View Our Work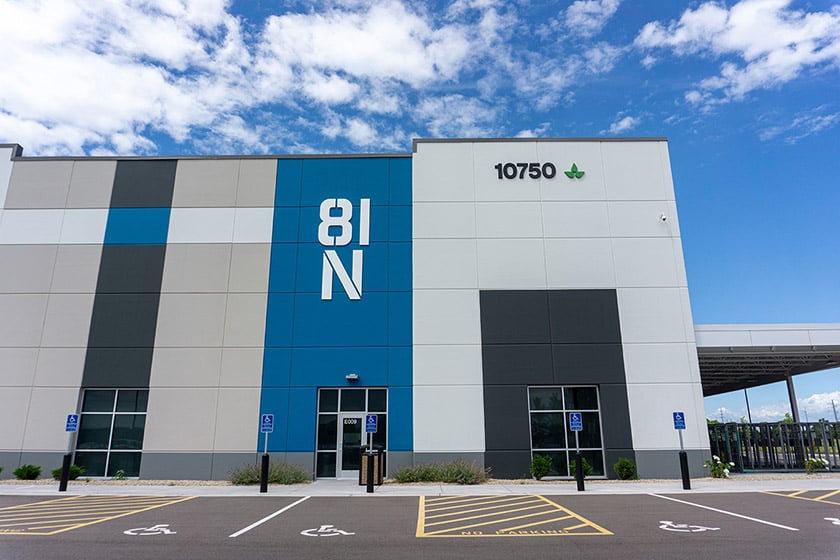 The customization options are endless
Because they are custom made and highly flexible, dimensional letters signs are available in an array of materials, colors, fonts, and sizes.
Dimensional letters can be fabricated from aluminum, bronze, brass, copper, steel, acrylic or plastic.
The letters can be painted with brand-specific shades, Pantone Matching System or standard colors. Brushed metal finishes are available for a more classically stylish look. A polyurethane paint with a clear coat is used for longevity.
During our initial conversation, we'll get an understanding of exactly what you're trying to achieve so we can bring the best options to you.


Talk to an Expert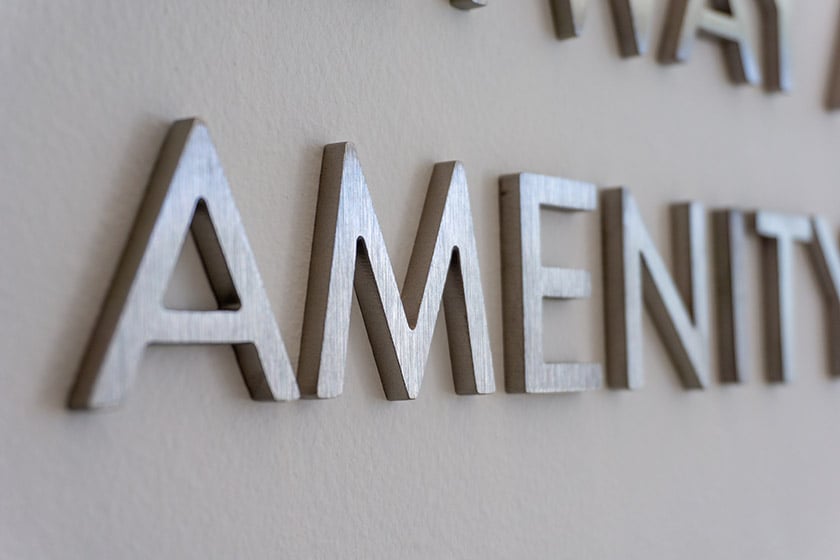 How are dimensional letters attached to the building or wall?
There are a couple of different ways to attach the letters to a building background or
wall.
Direct or flush mount is the most common method of attachment and provides a sleeker look. With a flush or direct mount, each letter is attached directly to the building or wall with threaded rods.
Stand-offs give your sign some added dimension by using spacers behind the letters to create depth.
Rail mounts are used to minimize penetrations into a wall. The letters are attached directly to a rail and the rail is then attached to the wall. We color match the building or wall and paint the rail so it blends into the background.
Backer mounts are another option to reduce building penetrations or to cover holes from an old sign. The letters are attached to a backer panel and the panel is attached to the wall. The backer panel is intended to be seen and acts like a frame. It is an integral part of the design and can have custom designed shapes and colors.