Parking Ramp Signs
Office buildings, shopping centers, apartment buildings, university campuses and medical campuses are all examples of industries that have parking ramps.
Start a Consultation

What is parking ramp signage?
Parking ramps have a variety of signage needs such as:
Landmark the structure as a parking ramp
Identifying the entrances into the parking ramp
Wayfinding once inside the ramp
Finding your way to stairs and elevators
Getting out of the ramp
View Our Work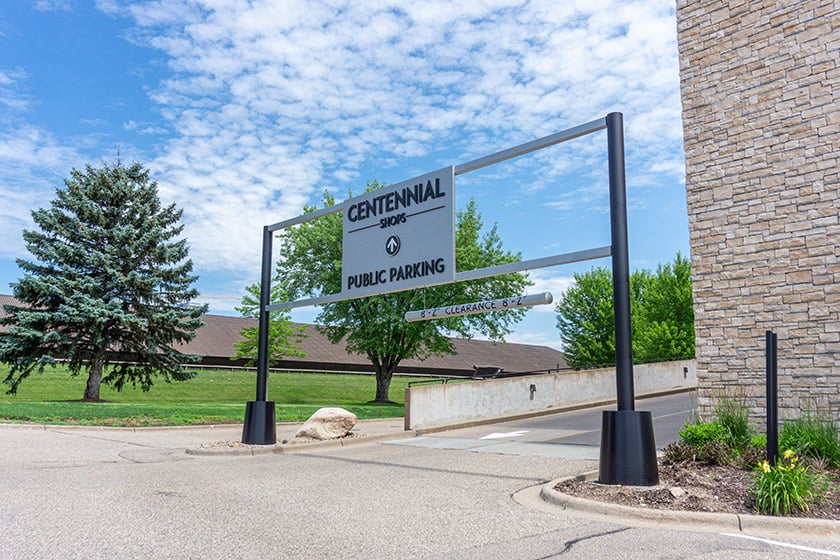 Wayfinding is essential to a successful parking ramp
Parking ramps can be confusing places. Once parked, you need to figure out where the elevators or stairs are located. It's also important to remember the floor or section you parked in. Using color coding or graphical images helps people remember where they parked.
Clearance bars are also key. Customers need to know the height limits so they don't scrape the roof of their vehicle.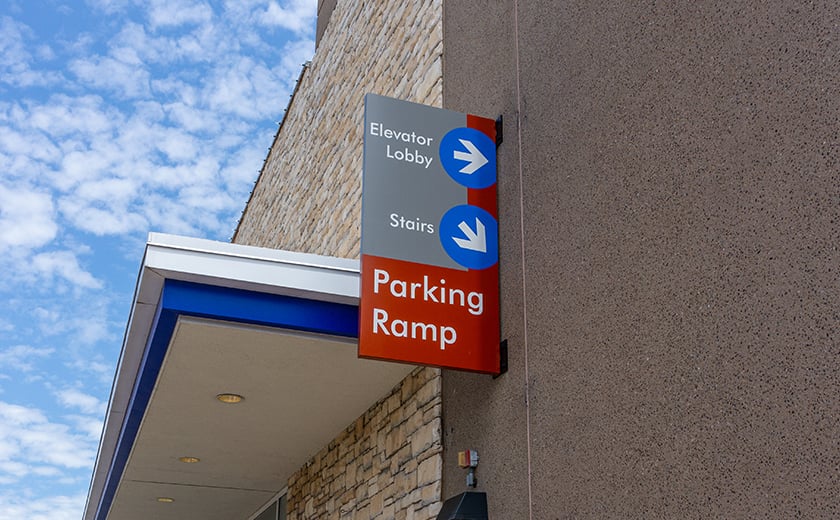 Types of signs for parking ramps:
Parking ramp entrance
Wayfinding to exits, stairs, elevators, color coded for each level
Level/Floor indicators, color coded for each level
Elevator and stairs signage
Vehicle clearance structures and bars
Handicap, reserved or timed parking
On building signage
Projecting signs
Code signage
ADA signage
Clearly marked parking ramps lead to a better experience, great customer satisfaction and return visits.
See Industries We Serve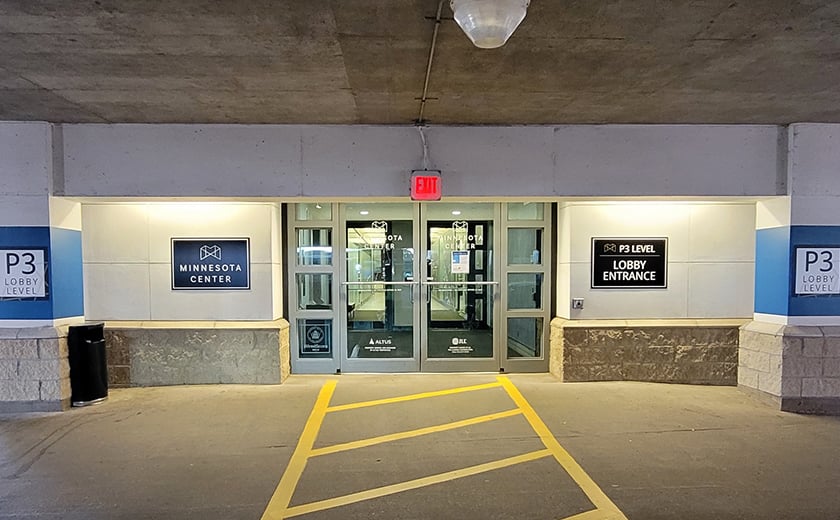 Get custom signage for your parking ramps
We do all of the legwork, from scoping sign placement to installing signs that meet code. When you work with us, we break down the sign customization process into four easy steps so that you can stay focused on developing properties and attracting tenants.
We start by working with your team to understand the goals of your project.
We conduct a thorough site survey looking for optimal sign placement to give you the best visibility both inside and out.
We create a design that meets your goals and put it all together in a complete sign package.
Our project management team keeps everything moving smoothly and our installation team makes it all come together.
Start a Consultation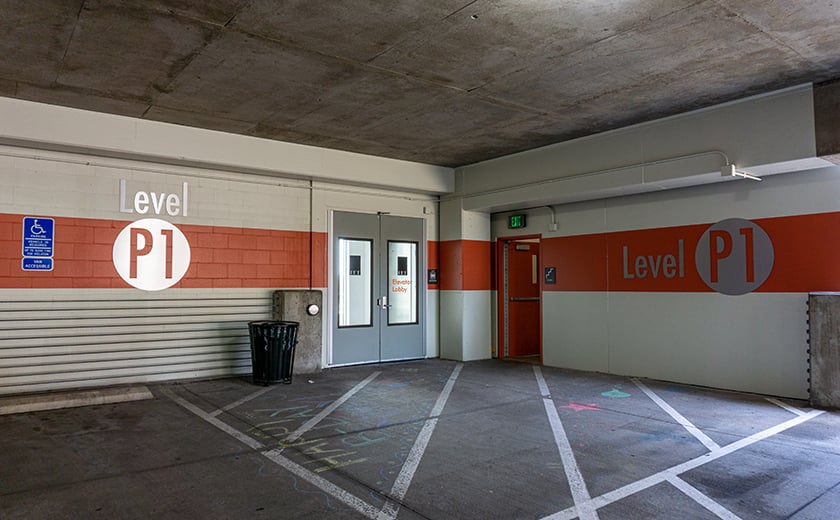 Testimonials
Fantastic sign company! I have had the pleasure and misfortune of working with numerous sign companies over the years. I can say with the utmost confidence that this is the BEST company I have ever worked with. They anticipated our needs, had great communication, timely responses, and were so easy to work with. Professional and quick. Can't say enough good things about Spectrum Signs: Rick, Jeff, and Mary are phenomenal!
-Renata Morgan, Century AC