Cabinets + Projecting Signs
Cabinet signs, also referred to as wall signs or box signs, are signs that are made of fabricated metal or extruded aluminum frames with a sign face that is inserted into the frame.
The sign face is custom-designed with your brand or business name and can be made out of a variety of materials. The cabinet provides depth and stability for your sign and can house energy-efficient LED lights and electrical connections.
The cabinet can be mounted to a wall or installed as a freestanding sign (similar to a monument or pole sign). It can be single or double-sided and designed for interior and exterior use.
Start a Consultation
Why a cabinet sign is a good choice
Many business owners like the flexibility of a cabinet sign because you can easily replace the sign face without needing to replace the entire sign structure. This is especially useful when dealing with tenants.
Benefits of cabinet signs include:
Easy-to replace sign faces
Eliminating the expense of individual letters or shapes
Illumination capabilities
View Our Work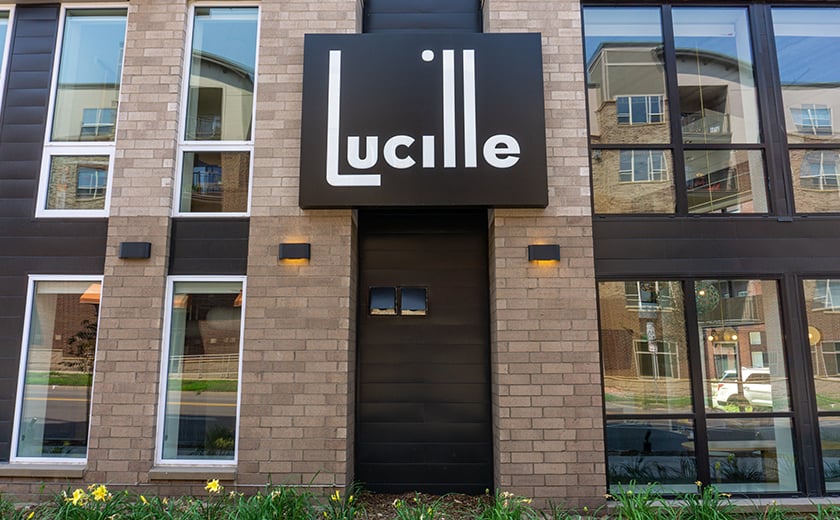 What is a projecting sign?
A projecting sign, sometimes referred to as a blade or flag sign, is a sign that is installed to extend out from a wall or building. This type of sign works best in downtown areas where buildings are close to the street and visibility is limited. Projecting signs can have a flat surface, or they can be built with some depth to house illumination. They can be single or double-sided.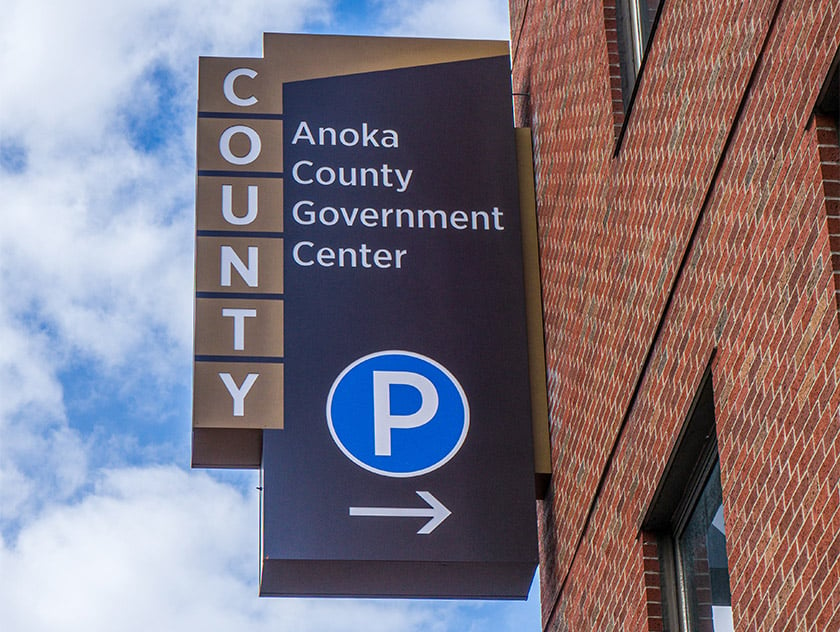 Cabinet signs and projecting signs are easily customizable
Made of rust-proof aluminum, these signs can be any shape, size, color, thickness, and made from a wide variety of materials. This makes them a powerful option to display your company's name utilizing full-color graphics.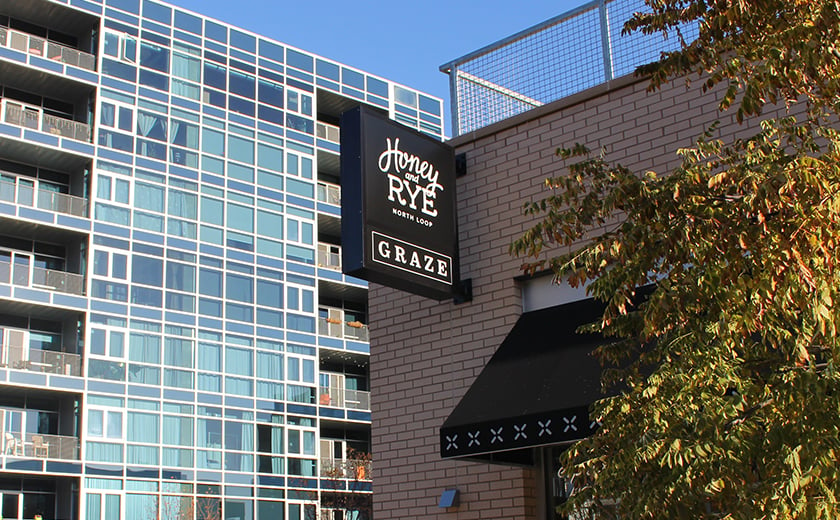 Need help with a custom sign design?
Our knowledgeable sales staff can recommend the best materials for any signage application.
Talk to an Expert
Cabinet and projecting sign consulting services
Bringing our years of experience to your project, we will:
Meet with you to discuss your goals
Conduct a site visit to look for optimal sign placement and look at building aesthetics so that your sign complements its surroundings
Discuss lighting options
Discuss customization options
Using hand-crafted fabrication techniques, we'll bring your cabinet or projecting sign to life.
Testimonials
The sign looks great and everyone is very pleased with it. Thank you for the quick and high quality work. Also, I wanted to mention that your installer was wonderful to work with. He was patient, polite and did such a good job. Overall an A++ experience.
-Katie Nelson, Marketing, Security Life
Want to learn more about how cabinet and projecting signs can benefit your business?
Talk With An Expert