Church + School Signage
Whether you're a church, a church with a school, a school district, or a university, your sign needs are unique to you. That's where we come in. We have over 20 years of experience working with churches, schools, and universities. You can rely on Spectrum Sign Systems to bring our knowledge and advice to make your project successful.
Start a Consultation

Get custom signage for your church and school
We do all of the legwork, from scoping sign placement and researching city codes to design and installation. When you work with us, we break down the sign customization process into five easy steps so that you can stay focused on your students and community.
We start by working with your team to understand the goals of your project and your branding guidelines.
We conduct a thorough site survey looking for optimal sign placement for branding and wayfinding and that will meet city codes.
We create a design that meets your goals and put it all together in a complete sign package.
Our project management team keeps everything moving smoothly and communicates timelines.
Our fabrication team handcrafts your signs, and our installation team makes it all come together.
At the end of the project, our signs help create a cohesive, welcoming experience for visitors.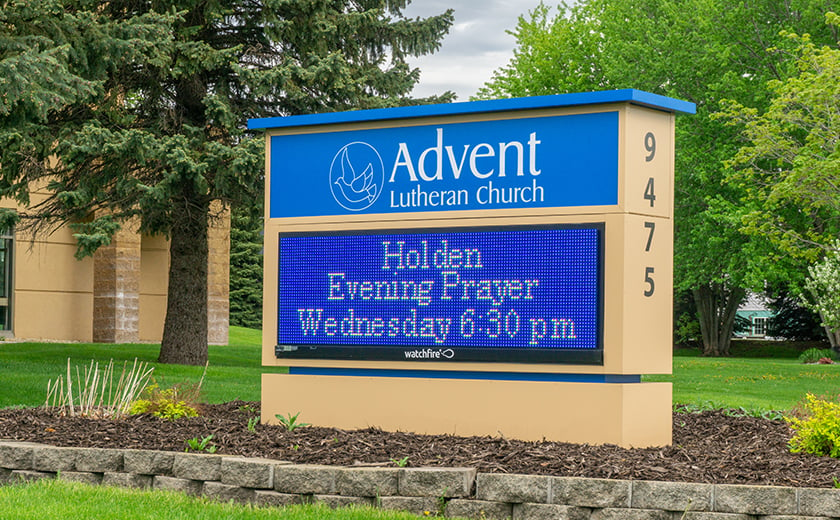 Unique signage needs for churches
We're well aware of the unique needs of churches when selecting custom signage, including:
Branded signs with high visibility, which help visitors find you
LED digital displays to share news
Wayfinding signage, which helps visitors find parking and the entrance
Interior signage, which helps visitors find the sanctuary, church offices, classrooms, athletic facilities, etc.
View Our Work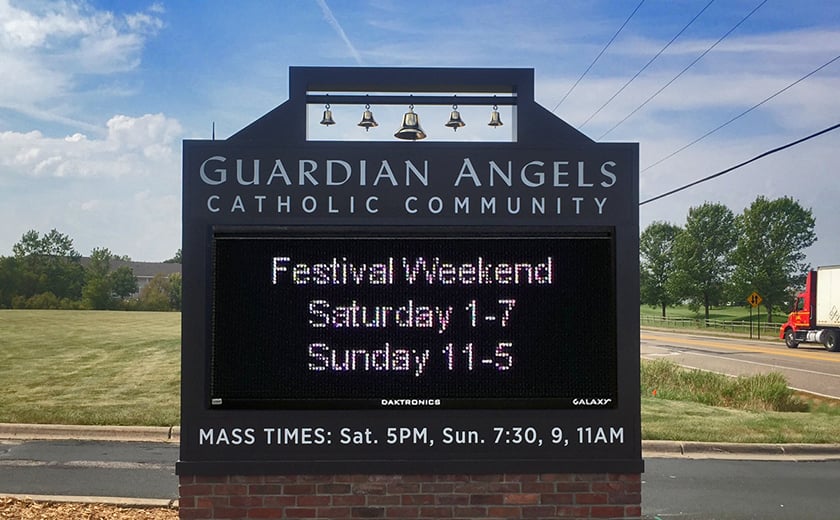 Unique signage needs for schools
Schools and universities want to make a positive first impression, showcase school spirit, and create a great experience for prospective students and visitors. We're well aware of the unique needs when selecting custom signage, including:
Branded signs with high visibility, which help visitors find the right building
A wayfinding package, which helps visitors navigate complex campuses
Interior branding and room identification, which helps people find the right place
Multi-location branding, which helps create recognition and brand awareness
LED digital displays to share messages, upcoming events, and weather-related cancellations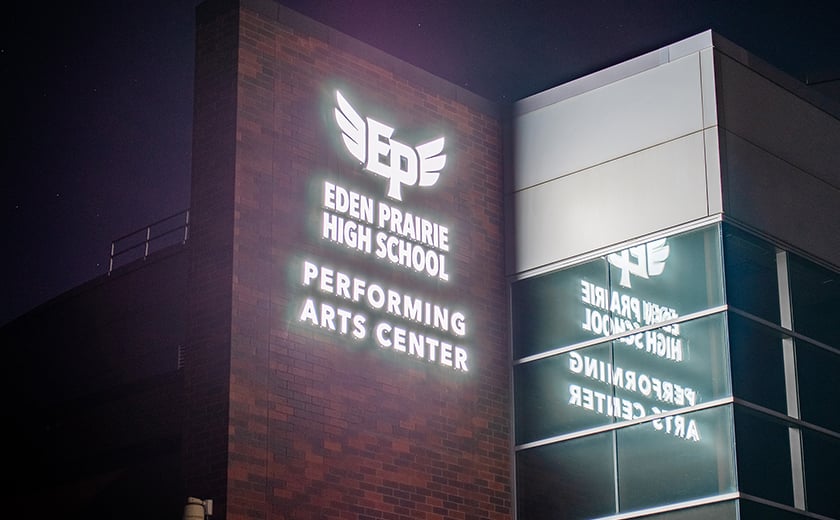 Types of signs for churches and schools
Churches and schools often require the following signage:
Free-standing monument/pylon signs
On-building signage
LED illuminated signs
Cabinet and projecting signs
Interior and exterior wayfinding signs
LED digital displays
Interior branding
Directories
Room identification
Explore Custom Signs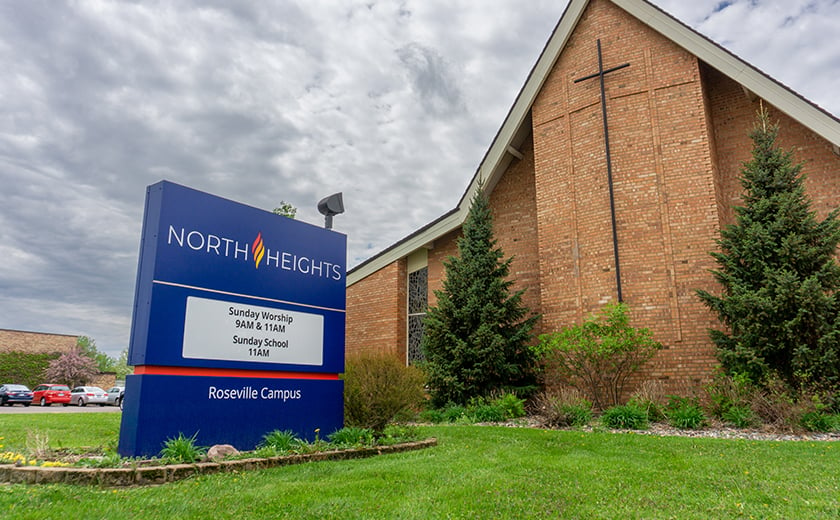 Testimonials
Spectrum has been involved in a multiple year, multiple location rebranding effort for M Health Fairview. This entailed many aspects, such as, creative execution, planning, surveying, installation and acting on the behalf of M Health Fairview organization with city officials on approvals. Their expertise and guidance has been invaluable in this large scale project and because of them, this project has resulted in extremely successful outcomes.
-Krae Lausch, Fairview