Sign Installation
Whether it's a monument sign on the ground or 20 stories up on a building, every sign installation starts with scouting the site.
Start a Project
Each installation is unique when it comes to how we are going to get our equipment where it needs to be, what sign types we are installing, what materials we will be working with, what safety equipment we will need, and what tools the job requires. Sign Installation may require the use of cranes, aerial trucks, heavy equipment and swing stages.
Careful planning and coordination
We assess each job and carefully plan how best to install the project, and how to cause the least amount of interruption for your employees or customers. Coordination and survey of existing site conditions is key to figuring out how to get equipment or manpower to sites. By coordinating on the front end of a job, obstacles can be avoided on the day of install.
Freestanding signs require structural footings. Our engineering team determines depth of footing and size of steelwork required to meet (IBC) International Building Code standards and our install team follows the guidelines to ensure that your sign will withstand severe weather or other stresses. Securely affixing a sign to a wall requires careful planning based on the building construction and type of anchor that is desired.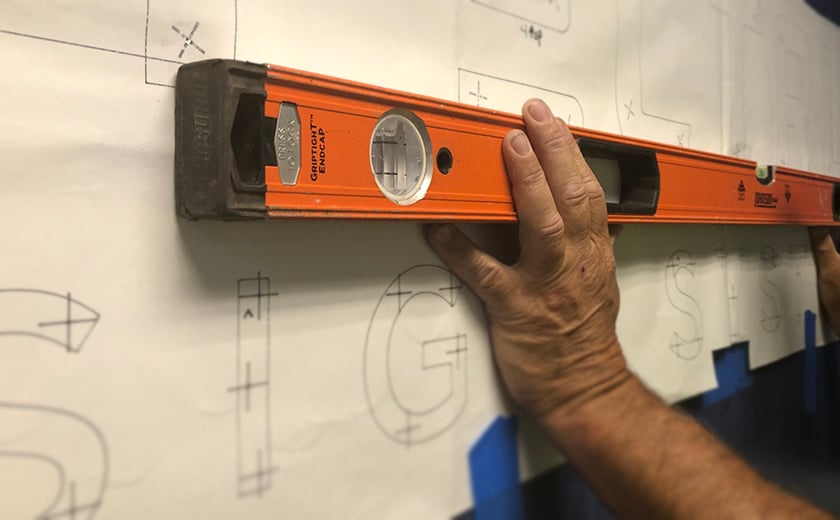 Sign installation team is second to none
It's important for you to know that our install team has many years of experience and is well trained, well educated, and incredibly skilled at what they do. Our installation pros safety certified and receive training and certifications in disciplines like:
Welding
NCCCO crane certification
Rigging & Signaling
OSHA
Pro 10
Aerial Lifts
Renovation Repair and Painting (RRP)
Commercial Drivers License (CDL)
Proper personal protective equipment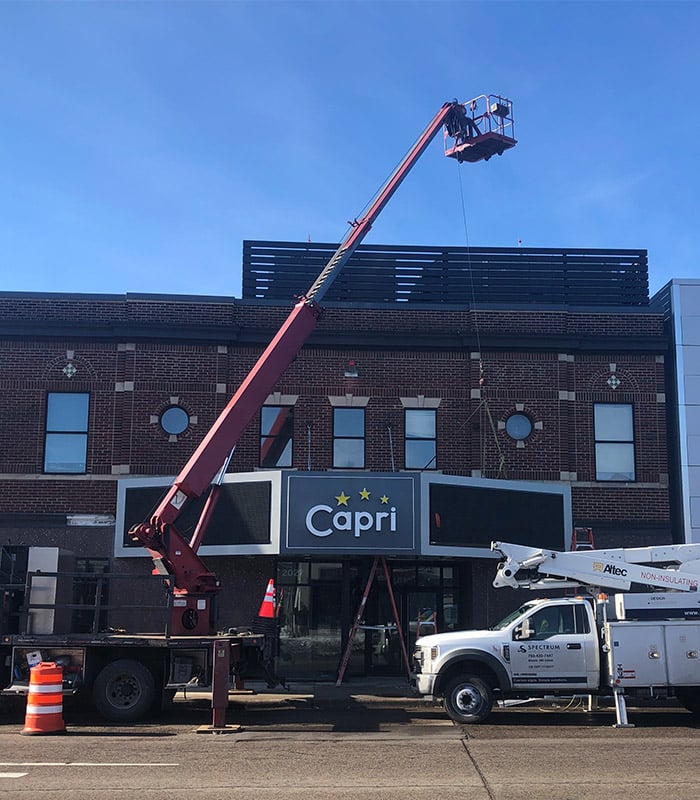 Ready for anything
Our sign installation professionals are ready for anything. They may be welding, grinding, cutting, hammer drilling, drilling into brick or concrete, building cages, or pouring concrete. Each job is different. They know how to fix things on the fly and some days end up using every tool in their bag.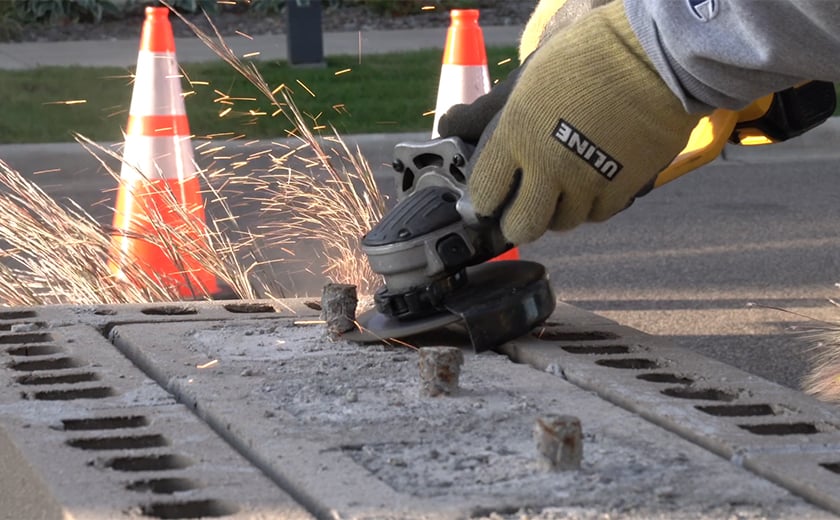 Safety is of Utmost Importance
Sign installation can be a bit harrowing and dangerous, especially when suspended 100 feet in the air on a swing stage (think window washer platform). Weather can also be a factor with high winds and lightning.
Safety is priority number one for our staff. Safety harnesses, fall protection, hard hats, safety goggles, and gloves are part of the required gear. We follow OSHA protocols, wear proper PPE, and whatever are the safety rules on a job site.
We take safety seriously. We want everyone to go home to their family every day. Whether your project is big or small, one site or many, we'll get your project installed professionally and on time.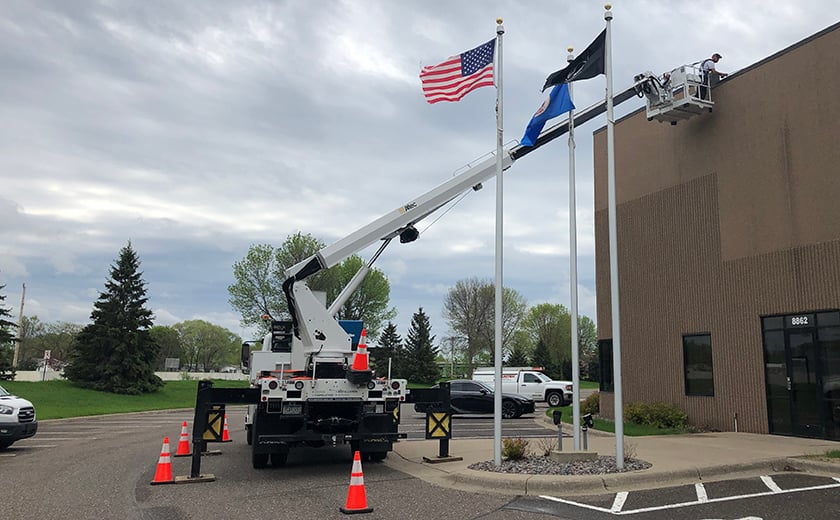 Ready to stand out from the competition?
We've worked on thousands of signs and can help bring your vision to life.
Talk To An Expert