Healthcare + Senior Living Signage
When someone is in crisis, it's crucial to get them to the right spot as quickly and efficiently as possible. As a healthcare organization, you want to improve navigation while creating a calm, efficient environment for your patients and visitors.

As a provider of senior care services, you want to convey a fun, vibrant living community that provides a continuum of lifestyle and care choices for seniors.

That's where we come in. For over 20 years, hospitals, clinics, and senior living communities have relied on Spectrum Sign Systems for their signage needs.
Start a Consultation

Unique healthcare and senior living signs needs
Having been a part of many successful projects, we know the special requirements when selecting custom signage for these facilities, including:
Branded signs with high visibility, which help visitors find the right building
Wayfinding at key decision-making points, which helps visitors navigate complex campuses in stressful or emergency situations
Interior branding and room identification, which helps people find the right place
Multi-location branding with a consistent look, which helps create recognition and brand awareness
LED digital displays to share messages and upcoming events
Coordination with facilities, developers, general contractors, investors, architects, and designers
Detailed project management, which leads to the least amount of interruptions to your patients, staff, and residents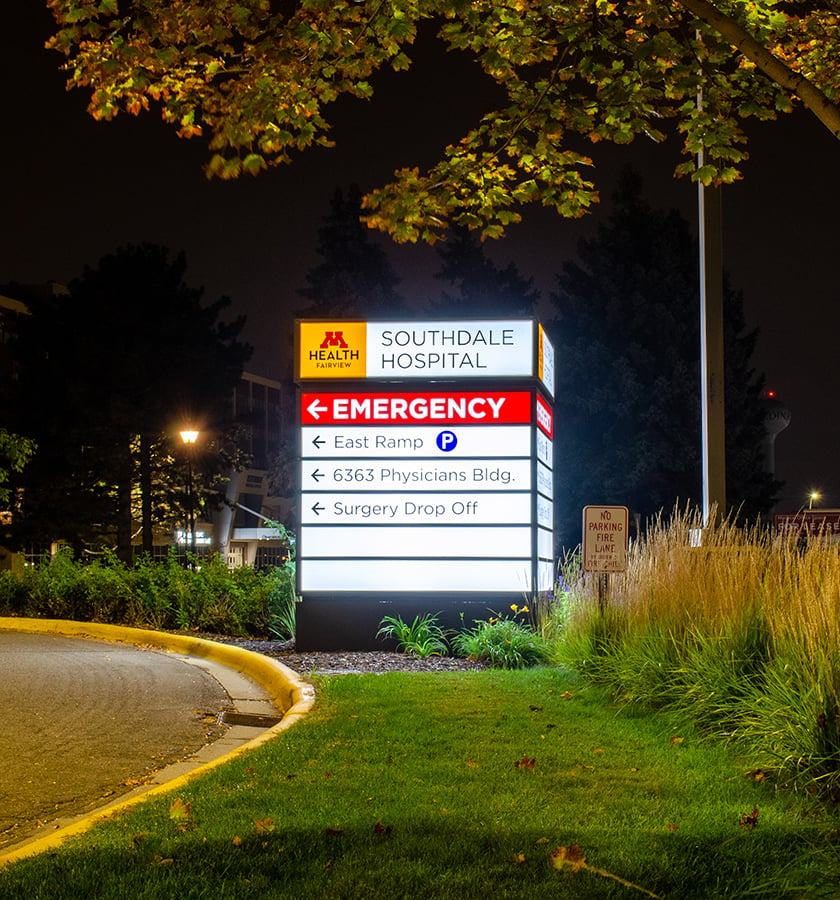 Get custom signage for your buildings
We do all of the legwork, from scoping sign placement to researching city codes and meeting with city planners. When you work with us, we break down the sign customization process into five easy steps so that you can stay focused on your patients or attract senior residents.
We start by working with your team to understand the goals of your project and your branding guidelines.
We conduct a thorough site survey including studying traffic flow looking for optimal sign placement for branding and wayfinding.
Our talented team of designers will discuss options with your creative and marketing teams to select signage that will create premium aesthetics and meet their visions.
We create a design that meets your goals and put it all together in a complete sign package.
Our project management team keeps everything moving smoothly, and our installation team makes it all come together.
At the end of the project, our signs help create a stress-free, cohesive experience for anyone who visits your facilities.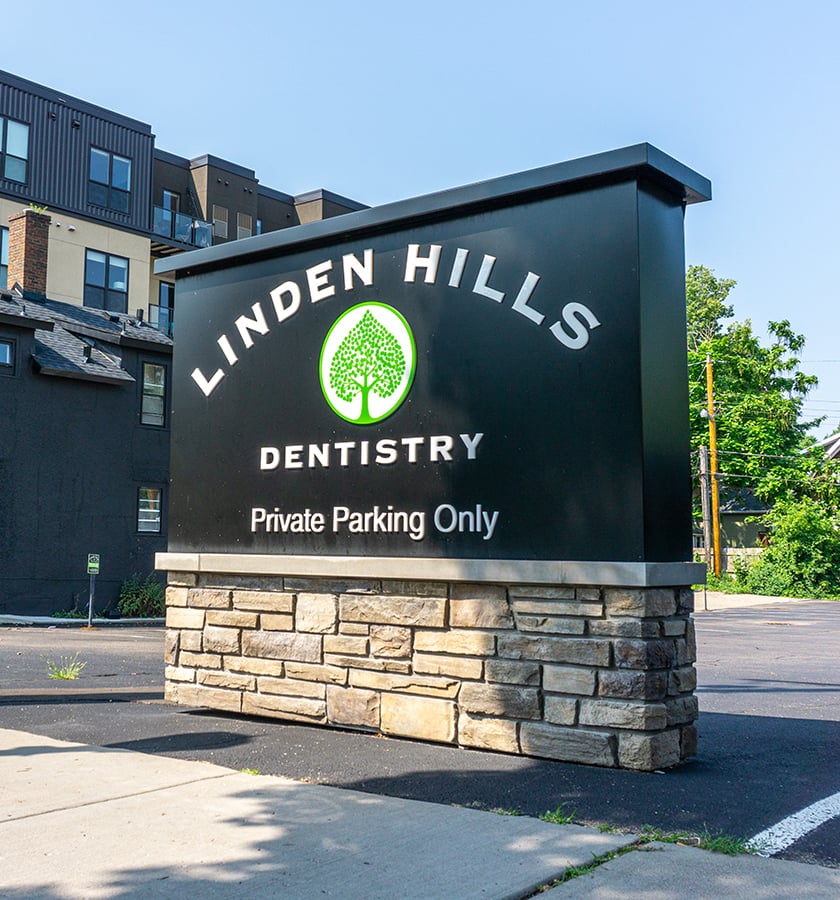 Type of signs for healthcare and senior living
Healthcare and senior living need a complete custom sign package including:
Free-standing monument/pylon signs
Wall mounted/on-building signage
LED illuminated signs
Interior and exterior wayfinding signs
Canopy signs
Cabinet and projecting signs
Interior branding
LED digital displays
Directories
Room identification
ADA signage
Parking signage and ramps
Have additional signage needs?
Explore Custom Signage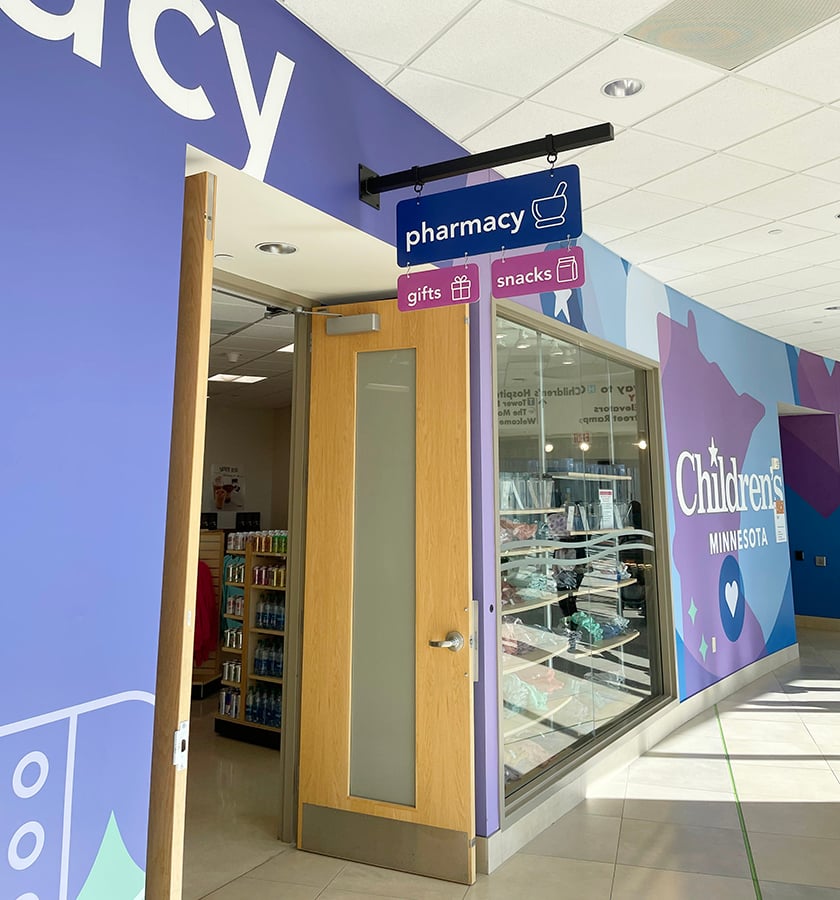 Testimonials
Spectrum has been involved in a multiple year, multiple location rebranding effort for M Health Fairview. This entailed many aspects, such as, creative execution, planning, surveying, installation and acting on the behalf of M Health Fairview organization with city officials on approvals. Their expertise and guidance has been invaluable in this large scale project and because of them, this project has resulted in extremely successful outcomes.
-Krae Lausch, Fairview