Interior Logo Displays + Feature Wall Signs
A feature wall is a decorative wall that adds interest to an interior space. They can make a statement, show off your company's personality or liven up a blank area.
With more of today's meetings taking place virtually, you have a prime opportunity to incorporate your brand into your virtual meetings.
Let your creativity shine with textures, shapes, patterns, and colors. Interior logo displays and feature walls provide you with an opportunity to showcase your company logo, mission statement, or key message while creating a fresh new interior design.
Start a Consultation

What's a good place for feature wall signage?
Interior logo displays and feature walls can enhance:
Lobbies
Storefronts
Reception areas
Conference rooms
Showrooms
Hallways
Doors
Work spaces
Feature walls can be designed for any space and visual you can dream up.
View our Work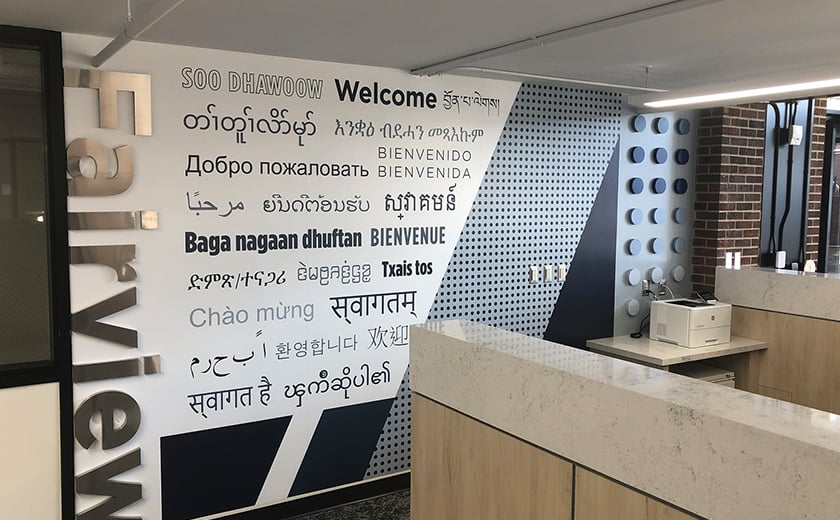 Types of feature wall signage
Feature walls often utilize:
Unique creative/artistic creations
Company logos
Inspirational sayings
Slogans or taglines
Mission statements
Project or work displays
Welcome messages
Learn How to Liven Up Your Spaces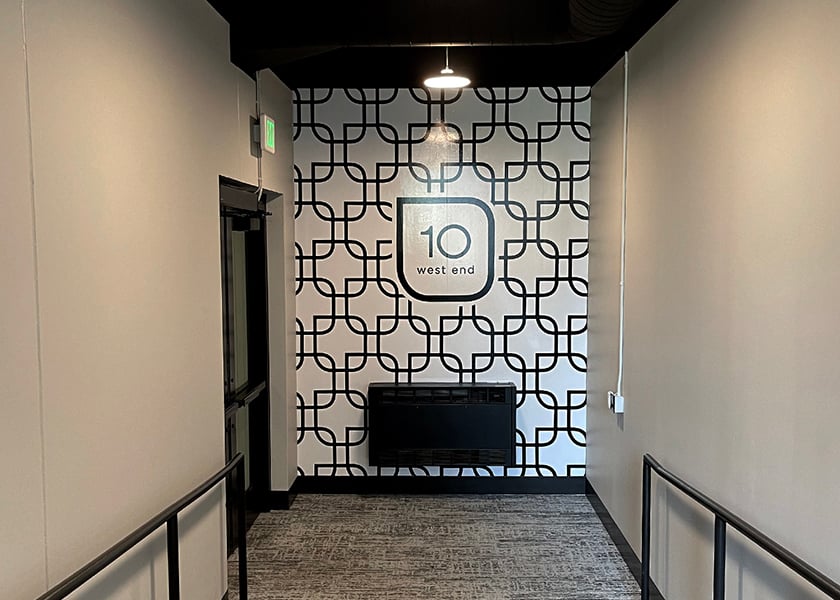 How to liven up that boring wall in your office
Customize your feature wall with:
Architectural elements (e.g., adding accents, shapes, decorative fasteners)
Materials such as acrylic, metals, wood, 3D, laser engraving
Digitally printed vinyl
A wide range of colors
Lighting options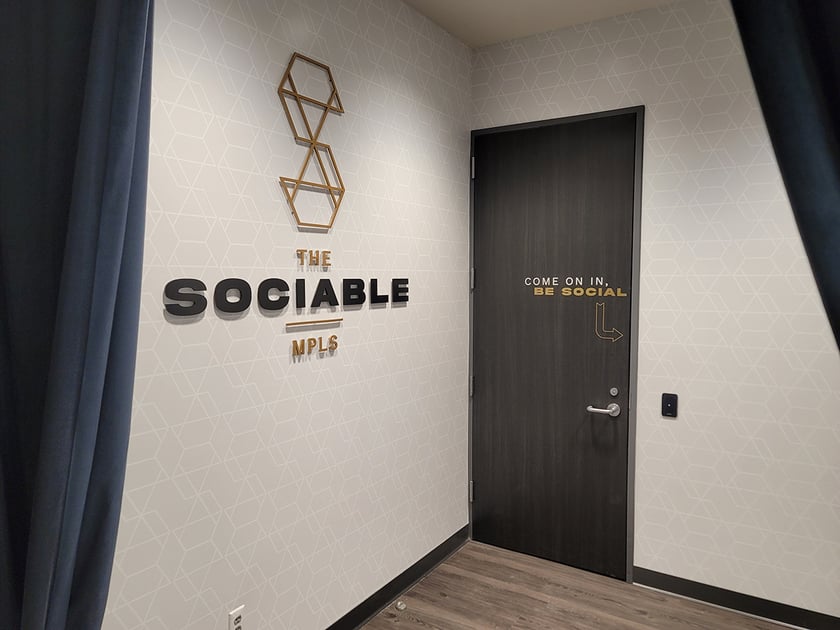 Need help with a custom sign design?
Don't have any ideas but know you want something unique? We'll listen to your goals and have our creative team design options for you to choose from. Whether you've already sketched out your ideas or you're starting from scratch, we'll work with you to create a unique feature wall that fits your space.
Start a Project
Interior logo displays and feature wall consulting services
Bringing our years of experience to your project, we will:
Meet with your creative and marketing teams to design a wall that creates premium aesthetics and meets your vision
Discuss elements to enhance your vision
Look at options for optimal placement
Using hand-crafted fabrication techniques, we'll bring your creation to life.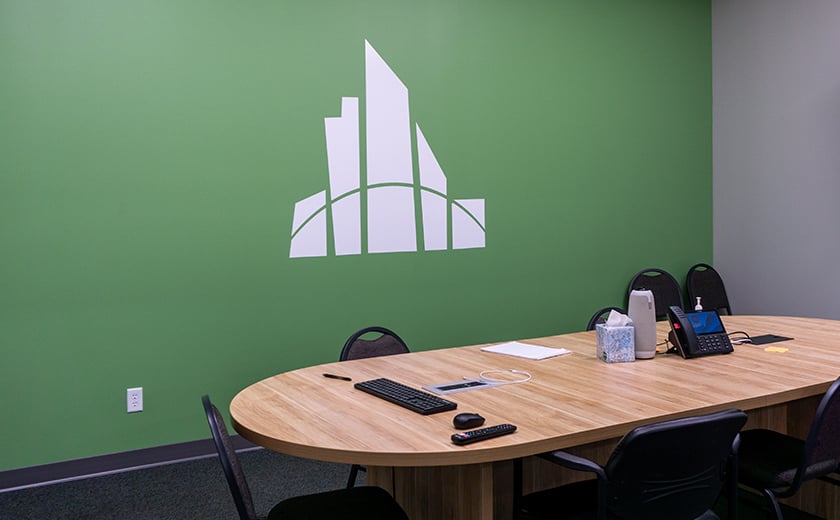 Testimonials
Spectrum has been involved in a multiple year, multiple location rebranding effort for M Health Fairview. This entailed many aspects, such as, creative execution, planning, surveying, installation and acting on the behalf of M Health Fairview organization with city officials on approvals. Their expertise and guidance has been invaluable in this large scale project and because of them, this project has resulted in extremely successful outcomes.
-Krae Lausch, Fairview
Want to learn more about how interior logo displays and feature walls can benefit your business?
Talk To An Expert