Commercial Property Signage
As a developer or property manager of commercial or mixed-use properties, you want to create a professional, high-end image for your clients. Retail, medical, dental, and corporate office building tenants are looking for signage that helps build brand awareness and attracts customers.
That's where we come in. For over 20 years, developers and property managers — including most of the major developers in the Twin Cities — have relied on Spectrum Sign Systems to provide them with designs that meet their high standards and attract both tenants and residents.
Start a Consultation

Unique commercial property signage needs
Having worked with commercial property clients and their tenants for many years, we know your unique needs, including:
Branded signs with high visibility, which attracts customers and tenants
Interior and exterior signs, including feature walls that reinforce your designer's vision
Wall-mounted or canopy signage that landmarks properties
ADA and building code signage that meet certificate of occupancy standards
Coordination with developers, general contractors, investors, architects, and designers
Navigating city codes and historical requirements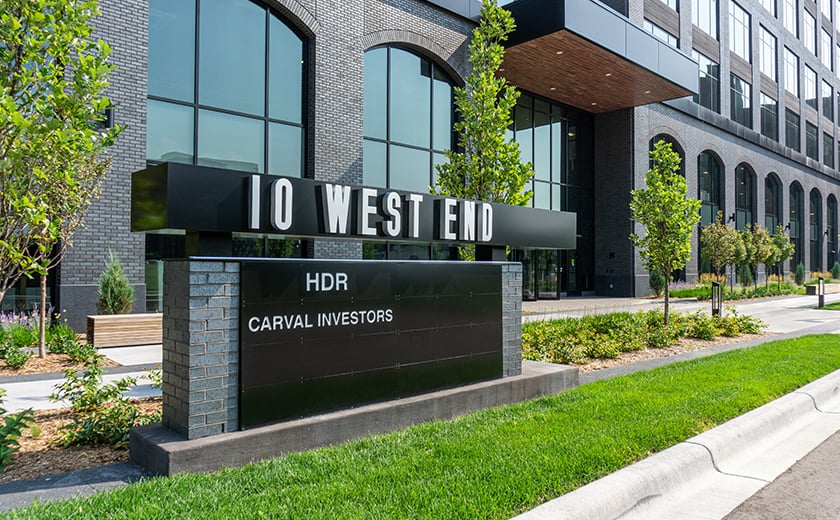 Get custom signage for your buildings
We do all of the legwork, from scoping sign placement to researching city codes and meeting with city planners. When you work with us, we break down the sign customization process into five easy steps so that you can stay focused on developing properties and attracting tenants.
We start by working with your team to understand the goals of your project and your branding guidelines.
We conduct a thorough site survey to identify optimal sign placement to give you the best visibility both inside and out.
We meet with your design team to
understand their inspiration and discuss options that will create premium aesthetics in your interiors.
We create a design that meets your goals and put it all together in a complete sign package.
Our project management team keeps everything moving smoothly, and our installation team makes it all come together.
At the end of the project, our signs attract tenants and help create a professional business or mixed-use environment.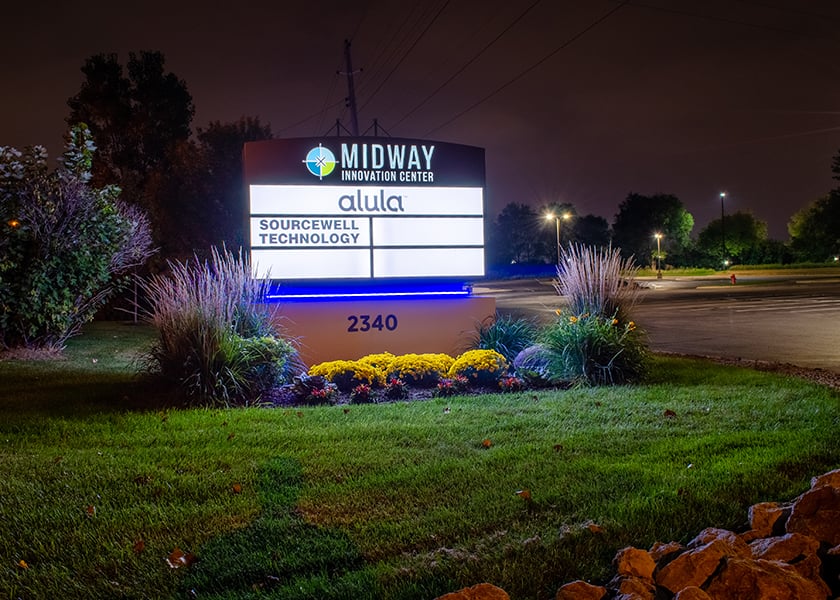 Types of signs for commercial properties
Industrial complexes often require the following signage for their locations:
Free-standing monument/pylon signs
On-building signage
LED illuminated signs
Cabinet and projecting signs
Canopy signs
Wayfinding signs
Interior branding
Directories
Room identification
ADA signage
Parking signage and ramps
Address numbers
Have additional signage needs?
Explore Custom Signage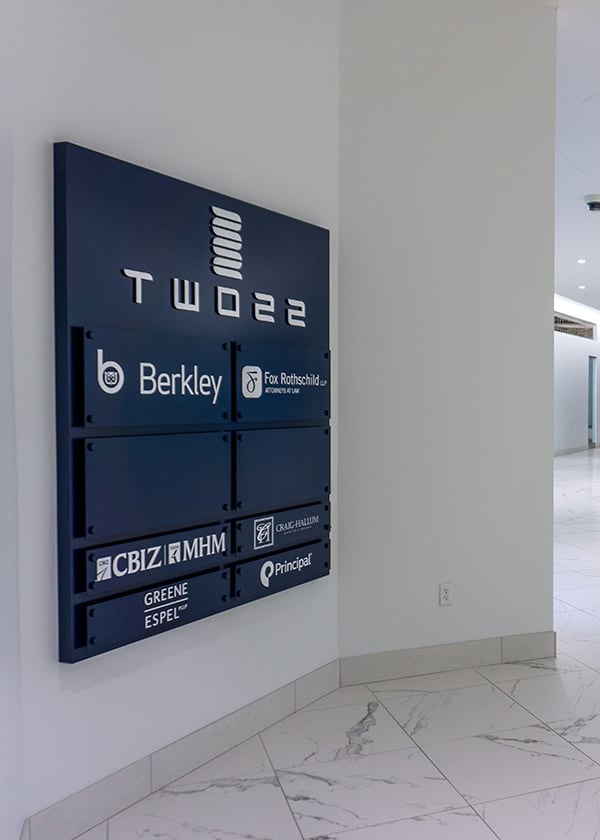 Tips for commercial property signage
We'll bring our years of experience and advice to make your project a success including:
Ways to minimize the penetrations into your buildings
How to simplify changes in tenants
Ways to refresh or reuse existing signage to save you money
Best practices for fonts and text to make signs highly readable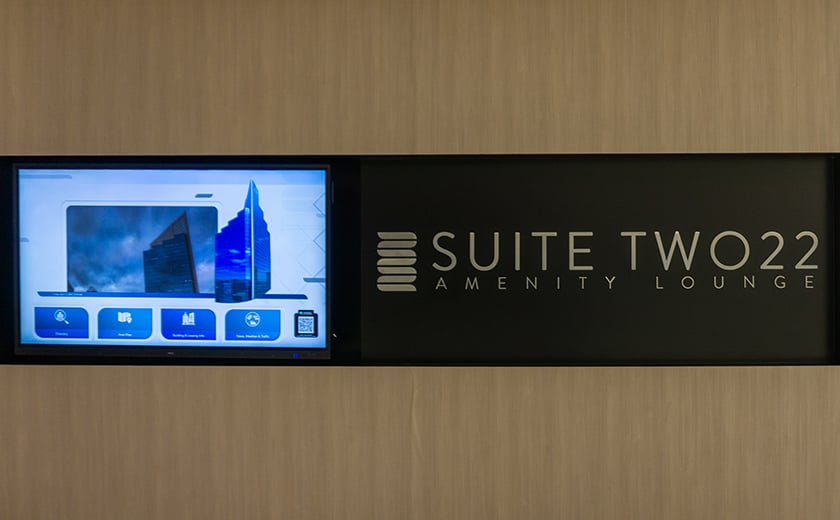 Testimonials
I would highly recommend Spectrum Signs to any business that needs any kinds of signs, whether it's exterior, interior, small, or large. Their skill, their knowledge, their quality, and their customer service was beyond what we had ever experienced before.
-Polly Nemec, Owner, St. Croix Cleaners