Monument Signs
Monument signs often create the first impression of your business. A well-designed, well-placed monument sign landmarks your business, promotes your brand, and complements its surroundings.
Many organizations notice an increase in business when people realize what's in the building. And monument signs provide a classic, upscale, and impressive look to any building.
Start a Consultation

What is a monument sign?
Monument signs are large, freestanding signs that sit on the ground and are secured with footings below ground level. Typically lower in height (around 8–12 feet), monument signs can be fabricated to your exact specifications and needs. They are usually positioned at the entrance to a building or complex and are easily seen by both pedestrians and drivers.
Get custom monument sign design for your business
We'll meet with you to understand your goals and discuss options for customizing your monument sign.
Customize your sign with:
Architectural elements
Premium materials including stone, brick, block, metal, and stucco
A wide range of colors
Lighting options
View Our Work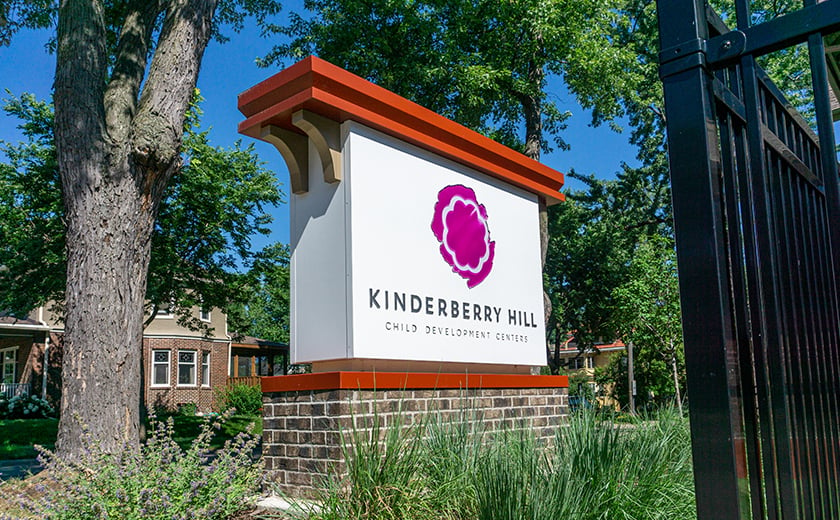 Monument signs are good multi-tenant signage
Monument signs can also serve as directories for multiple-tenants, allowing you to showcase each individual tenant in a cohesive look.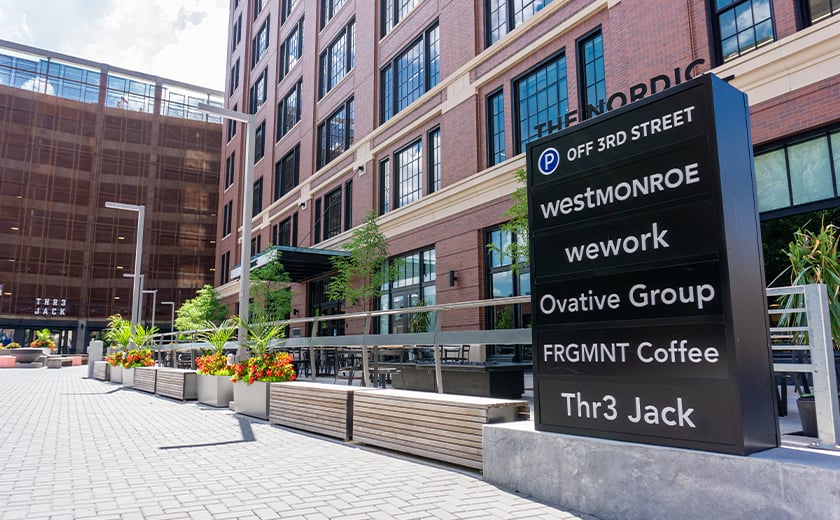 Signs that withstand the elements and complement your surroundings
Built with durable materials that withstand the test of time and harsh weather elements, monument signs make a lasting impression and are an excellent long-term investment.
We can create a cohesive look by imitating the architectural elements, color palette, and texture of your building. If you don't want to match your building exactly, we can work with you to come up with a design that's complementary but still stands out.
Talk to an Expert
Monument sign consulting services
With our years of experience behind us, we'll conduct a site survey to:
Review utilities, setbacks, and other city code requirements
Look at options for optimal sign placement
Review existing landscaping and growth patterns
Look at building aesthetics so that your monument sign complements its surroundings.
We will work with you to determine the best options that fit your logo and branding guidelines to bring your vision to light.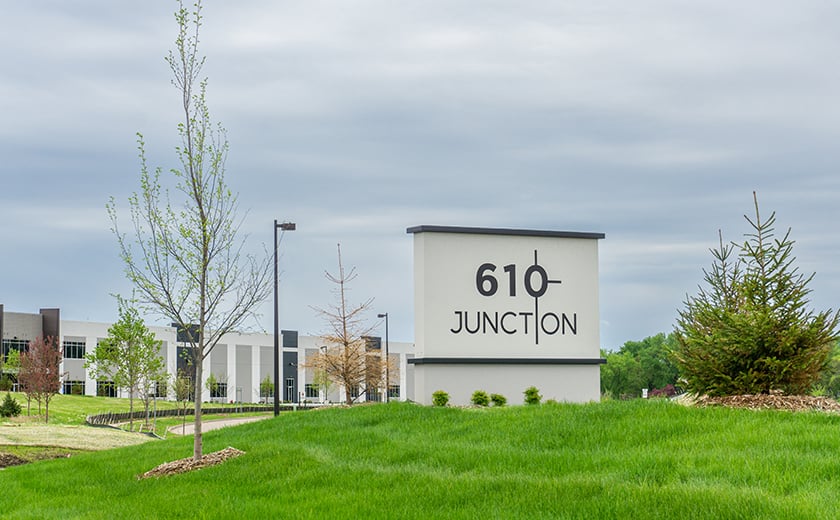 Testimonials
We worked with Spectrum Sign Systems for exterior signage for a commercial building. The process was painless and the outcome was exactly as we had discussed. Pricing was also very competitive.
-Brady Ramsay, Acme Corp