4 Ways to Increase Your Sign Visibility
Topics: Sign Information
Visibility is the most important aspect of an exterior sign. If the sign cannot be read or even seen by your target audience, it's ineffective. In addition certain logos and brands look great on a business card or website, but for a variety of reasons, just don't work when it comes to exterior signage. Before you redesign your logo, here are some ways to make sure you get the most visibility out of your outdoor signage.
Sign Placement
Having a good understanding of where your sign will be seen is a great first step to making sure it will be visible. For signs on buildings, try and avoid areas where tree coverage can be an issue. Typically there are more obstacles in the way such as landscaping or other buildings, however, considering ideal sight lines, especially with buildings that are a greater distance off the road will help with visibility as well.
Freestanding signs should be placed close to development entrances, drive ways or intersections. Knowing the city guidelines and regulations will help you determine placement of the sign.
Color Contrast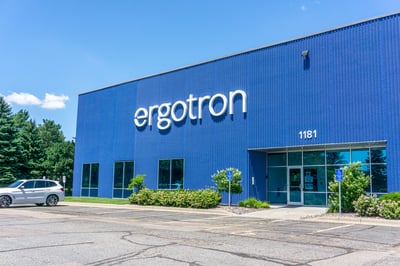 Ideal color contrast is creating the greatest difference between the sign and its background — light copy versus a dark background or vice versa. Using a logo or brand with many medium tones can be challenging to see especially when you want a sign to pop off a wall.
For example, most buildings have neutral coloring like light brown or beige and a sign that uses light blue and green will be difficult to see off the building. Another option is to use a background for the sign, like a painted aluminum panel to create the contrast you're looking for. If that falls outside of your city regulations, another option for better sign visibility could be to change the letters to a standard white or black.
Letter Stroke Width
Thin strokes or super bold letters can be very difficult to read from a distance. Letters too thin get lost in the background — too thick blends together into one block of color. Choosing a stroke width in the middle that has adequate spacing between letters is ideal to give your viewers the ability to distinguish individual characters.
Sign Size
Sign size is often determined by the city in which your business is located. Knowing what square footage you can go up to with your sign will ensure that you maximize your sign visibility. If you're allowed 100 square feet of on building signage, but your sign company proposes a 50 square foot sign — you're losing out on a lot of valuable space.
A sign's purpose is for it to landmark your business location and if it's not visible to your target audience, it defeats the purpose of having it in the first place. Our team at Spectrum Signs is here to help. We're thorough in our research of city codes to make sure you are maximizing sign size and visibility. We create scaled layouts to understand if there is enough contrast and conduct full site surveys to look for ideal sight lines. Contact us for more tips on how to get the most out of your sign!
It all starts with a conversation.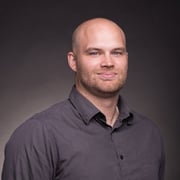 "http://cdn2.hubspot.net/hubfs/545157/assets/images/patrick-woller-spectrum-signs-square.jpg"
Patrick Woller
Patrick is a Graphic Designer at Spectrum Signs, a custom business sign maker in Blaine, MN. After a call from his college placement office, Patrick joined the Spectrum Signs team in 2010. Patrick finds enjoyment in the unique challenges his job gives him through the use of out of the ordinary materials. When Patrick isn't designing signs, he enjoys spending time with his wife and daughter, hiking with his dog Willis, and getting out on the golf course.