What To Keep In Mind When Designing A Monument Sign
Topics: Sign Information
Creating new designs for monument signs can be challenging but also a lot of fun! Monument signs are your company's roadside identity, so having a great design can be the difference between being noticed or passed by. But just having a great looking monument sign isn't everything, so here are some additional things to keep in mind when starting design.
Sign Function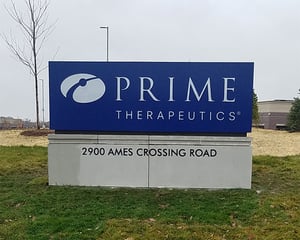 Number one on your list when starting the design process for a new monument sign should be asking yourself, is this sign functional? It might look great on paper, but how will it actually serve you when the sign is installed? Knowing where people will be reading your sign from and how large the copy needs to be could be the difference between a success or disappointment.
If it's a multi-tenant sign for office space, you should know how the tenants signs will be changed out. Do you have to reface the whole sign every time someone moves out or can you just change out a panel?
Electronic Display
If you are looking for a new electronic message display in your monument sign, you should know the regulations your city has in place for this type of sign. Certain cities require that the message can only change every 5 minutes—in other cities it could be every hour. Before investing in this type of display, be aware of the guidelines and restrictions in your city.
City Code
An experienced designer will know to look at the city code before starting any design. How frustrating it would be to go through the design process only to find out what was presented isn't allowed by the city. Unfortunately, it has happened to those unfamiliar with city codes and sign design. Working with a knowledgeable designer will help you stay within the most common restrictions: square footage, height, and setback. There may even be certain base requirements such as matching materials used on the building.
Consider Obstacles
Obstacles such as sight lines, landscaping, trees, utilities, or power lines are important to know about when designing a sign. They can affect placement, design, height and width of a monument sign. Knowing if there are power lines running over the possible sign location can affect how the sign is installed or if it's even possible to install a sign at that spot. Acknowledging these obstacles early in the design process can help shape the overall look and placement before getting too far along.
While coming up with the perfect design can be a challenge, you can the process easier on yourself by planning ahead. Having an understanding of some of the finer details will definitely increase your chances for a successful design.
In need of a new design for your monument sign? Looking for a fresh update to an existing sign?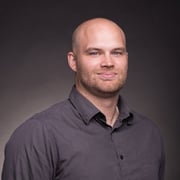 "http://cdn2.hubspot.net/hubfs/545157/assets/images/patrick-woller-spectrum-signs-square.jpg"
Patrick Woller
Patrick is a Graphic Designer at Spectrum Signs, a custom business sign maker in Blaine, MN. After a call from his college placement office, Patrick joined the Spectrum Signs team in 2010. Patrick finds enjoyment in the unique challenges his job gives him through the use of out of the ordinary materials. When Patrick isn't designing signs, he enjoys spending time with his wife and daughter, hiking with his dog Willis, and getting out on the golf course.