Parking Sign Updates to Enhance Visitor Experience
Topics: Project Recap
Navigating an unfamiliar parking ramp or garage often leaves people asking themselves plenty of questions.
Am I going the right way?
Is this an okay spot for me to park?
Where am I supposed to go?
Where did I park my car?
How do I get out of here?
Now couple all those questions with the stress of running late to an appointment, and it can leave people with a frustrated experience.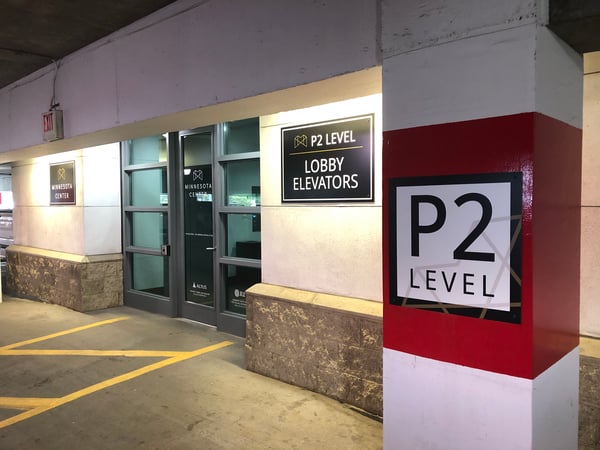 Altus Properties recognized that visitors parking in their ramp at the Minnesota Center in Bloomington were having this experience, and wanted to make an update. They had also created branding for the building and wanted to incorporate that into the look for an elevated aesthetic.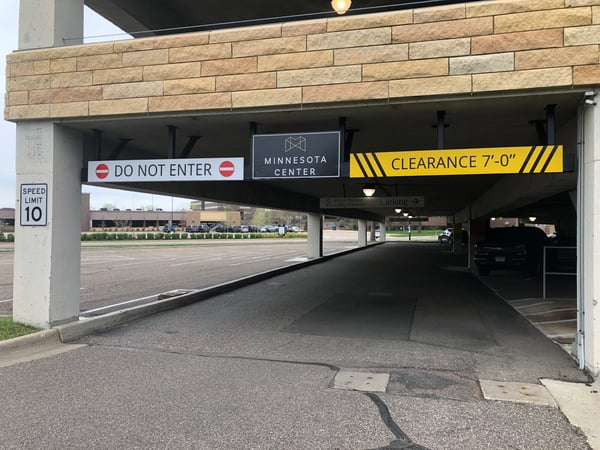 After meeting with the team at Altus Properties we photographed and inventoried all existing signs and put together recommended designs for the new look of the ramp parking signs. The existing directional sign placement and content were all fine but it was difficult to read them, which was what led to the frustrations of visitors. To keep things clean and simple we designed new directional signs with a white background and black copy to really stand out in the dark parking ramp. We also designed new signs for the building entrances to clearly mark where people would need to go to enter the building. Lastly, new level indicators were designed to help people identify and recall where they had parked.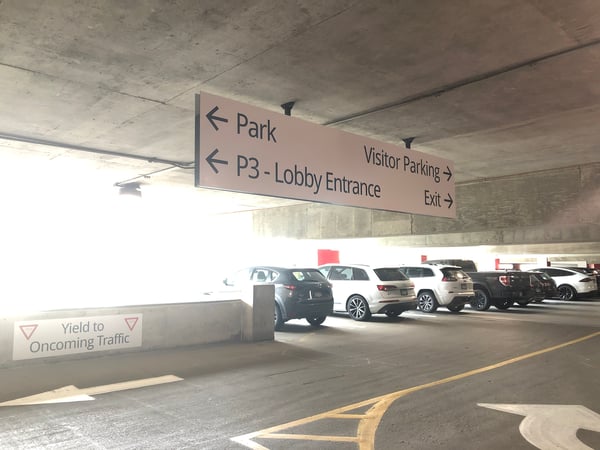 Parking garages and ramps can leave guests and visitors feeling frustrated, but they don't have to. Properly designed identification signs and clearly marked directional signs can enhance the experience for those navigating unfamiliar areas. If your parking garage, ramp, or lot is in need of a new sign program, contact us today!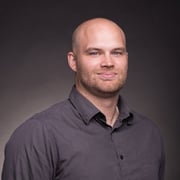 "http://cdn2.hubspot.net/hubfs/545157/assets/images/patrick-woller-spectrum-signs-square.jpg"
Patrick Woller
Patrick is a Graphic Designer at Spectrum Signs, a custom business sign maker in Blaine, MN. After a call from his college placement office, Patrick joined the Spectrum Signs team in 2010. Patrick finds enjoyment in the unique challenges his job gives him through the use of out of the ordinary materials. When Patrick isn't designing signs, he enjoys spending time with his wife and daughter, hiking with his dog Willis, and getting out on the golf course.