Get the Neon Look Without the Neon
Topics: LED Signs, Sign Information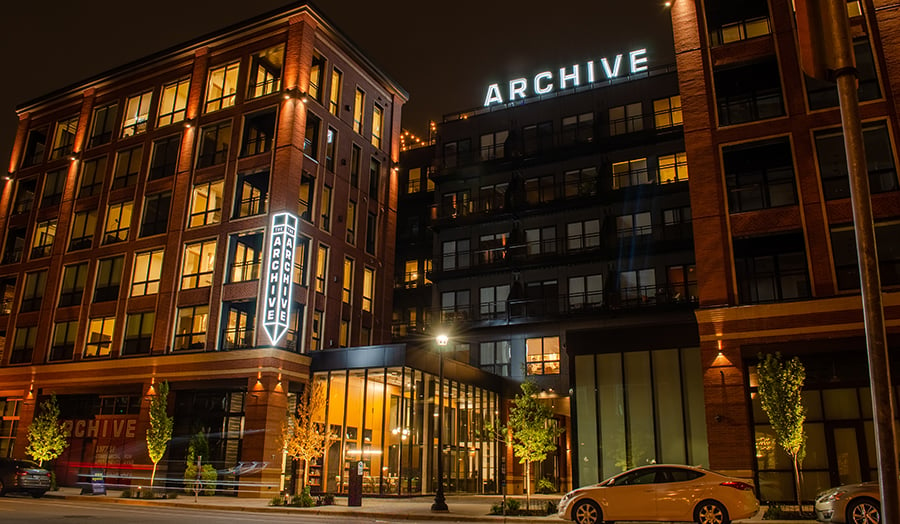 The neon sign look is making a comeback, minus the neon. Here's a little history on neon, why it doesn't work so well in Minnesota and what's replacing it to give signs that cool retro vibe.
Discovered in 1898, neon gas gives off a bright red glow. When mixed with other gases, it can give off a variety of colors. It's distinctive look and brightness have made it popular for years with advertisers and sign makers alike.
However, neon doesn't work so well in our harsh Minnesota climate. Cold temperatures can make neon lights appear dim and flicker. Not the best look when you are trying to convey your company's professional image.
And there wasn't a solution until recently. LED tube lighting has come to save the day.
We take LED tubing and pattern it along the contours of the face of the sign using mounting clips and rails. This gives it a neon look with superior cold weather performance. As an added bonus, LED tubing is more energy efficient and requires less maintenance.
Here are some cool projects with that retro neon look:
Archive - Solhem wanted its mixed-use commercial space to have an edgy style with distinctive and creative signs. We created a spectacular 5 foot high rooftop sign and a 19 foot three sided projecting sign to give them the vintage neon look they were going for. (Photo Above)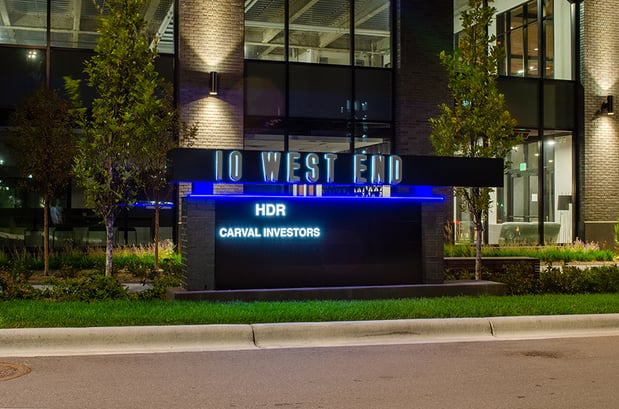 10 West End - is a brand new class A office space just outside of Minneapolis. They feature modern amenities and are located in a quickly developing high traffic area. They wanted the monument sign for their property to reflect the modern and high-end look the rest of the building showcases. LED tube lighting was used as an accent to create a unique visual effect.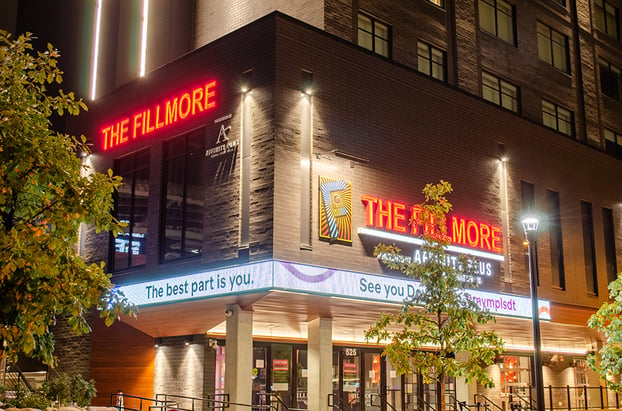 Fillmore - is a live music and event venue known for it's highly creative and unique atmospheres and its Minneapolis location is no exception. As part of the overall sign package, they requested several retro neon signs to fit with their unique design requirements.