Eagan Innovation Center Monument Sign Renovation
Topics: Project Recap
The Eagan Innovation Center, recently renamed, had two monument signs on its campus using the old name. These signs, however, were showing their age with worn-out masonry bases and a dated appearance. Seeking to revitalize their signage, the new building owners turned to us for innovative ideas on how to enhance the signs' look, whether that meant creating entirely new ones or refurbishing the existing ones.
After doing a sign survey we found the existing structures of the signs were in good shape, meaning the footings and steelwork were all sound. However, the sign cabinets and the masonry base were both in need of repair or replacement. The lighting systems were old and the masonry base was cracking and starting to wear away.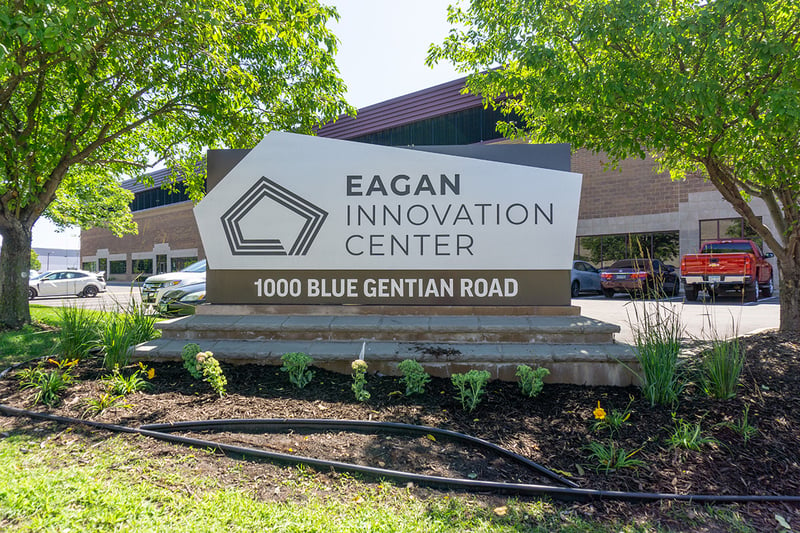 With the new building name came new branding and a logo. Our design team incorporated the shape of the logo as the shape of the sign itself. We fabricated new sign cabinets and used routed aluminum faces with perforated vinyl film for the graphics. This give the logo the appearance of black during the day and white at night. Along with the new sign cabinets, our mason partner replaced the stone caps on the monument bases and repair any damages to improve the look and provide some longevity.
The addition of the new monument signs not only enhances the overall appearance of the campus but also blends the branding with the architectural design of the buildings. If you're in need of a fresh monument sign or desire to update the look of your existing one, don't hesitate to reach out to us today. Our team of experts is here to assist you!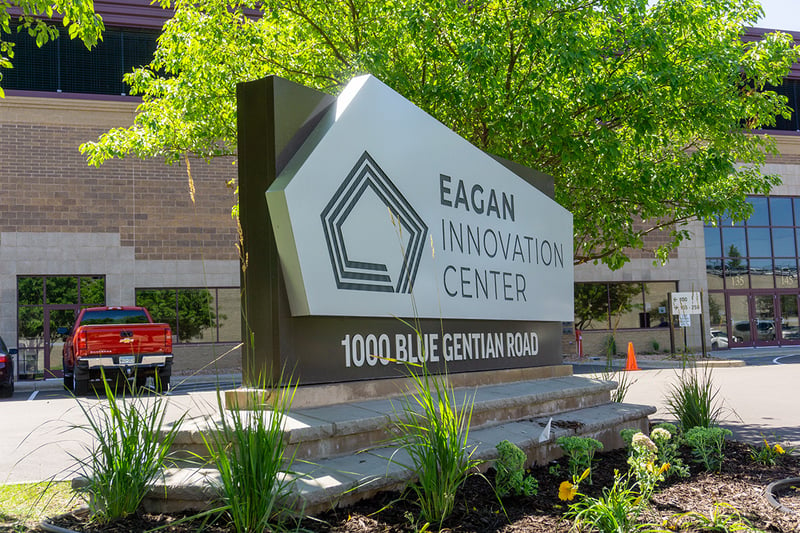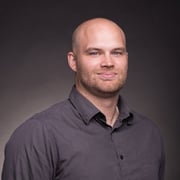 "http://cdn2.hubspot.net/hubfs/545157/assets/images/patrick-woller-spectrum-signs-square.jpg"
Patrick Woller
Patrick is a Graphic Designer at Spectrum Signs, a custom business sign maker in Blaine, MN. After a call from his college placement office, Patrick joined the Spectrum Signs team in 2010. Patrick finds enjoyment in the unique challenges his job gives him through the use of out of the ordinary materials. When Patrick isn't designing signs, he enjoys spending time with his wife and daughter, hiking with his dog Willis, and getting out on the golf course.