You've done your research on the benefits of LED lighting and have decided that's the perfect way to showcase your company's sign. Now you're left with the task of getting everything you can out of your investment. A business sign is a big deal. It's the first contact a potential customer has with your business, it's your first chance to let them know who you are, and it's your first opportunity to be remembered. We've got you covered for tips on how to customize your LED business sign to stand out!
Contrasting Colors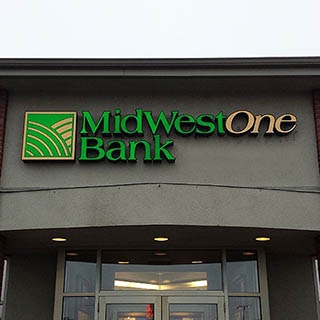 One of the biggest ways you can highlight your sign is to use contrasting colors. This simply means choosing two colors from different segments of the color wheel. The more transitional colors between your two colors, the more contrast, causing your sign to really pop! This works especially well with LED lighting because come night, the illuminated letters will also be in contrast with the darkness. Your sign will put non-LED signs to shame!
If your sign will be mounted on a building though, be mindful of how the colors of the building go with the colors of your sign. A darker colored sign may blend into a darker colored building.
Appeal to Emotions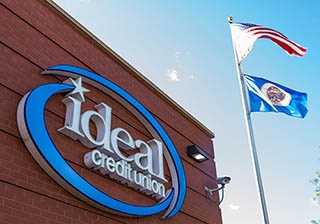 Yes, an LED business sign can convey an emotion to help you attract customers! Take for example this sign from Ideal Credit Union. Three things are being utilized here to illicit a feeling. The first that stands out is the color. Blue is the color of trust, loyalty, and dependability—all characteristics you'd want in a bank, right? Second, the name itself is a positive sounding word: ideal. Ideal meaning perfect or quintessential. You can see the parallels between the emotions behind "ideal" and "blue". Lastly, the symbol. We have a shooting star with a blue tail that seems to swirl together, promoting harmony. It's calm, yet strong, and a great example of how to use emotion to get your business to resonate with people.
Readable Fonts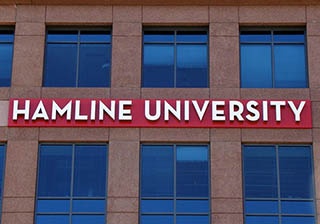 If a customer has to work to be able to decipher your sign or can't read it at all, they're not going to be enticed to look into your services. Readable fonts are properly sized for where they need to be seen from, as well as, utilize whitespace. You don't want your letters crammed together or very small. While we understand companies may have style guides for branding, consider the effects of a font that is too abstract, making it difficult to read. Work with your environment. Does your sign need to be seen from a highway or in a mall parking lot? This will help you create a sign that is legible for a more positive customer experience.
Message Versatility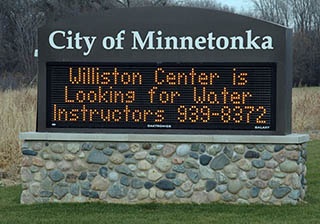 We've all seen the signs where the letters need to be swapped out every so often to promote a new sale or a new event. A great stand out way for you to promote news for your business is an LED electronic message center. This feature can be added to a pylon or monument sign and provides you with the advantage of getting your announcements or information out 24/7. No more standing outside when you can simply program your signage with a display schedule. Graphics can also be implemented into an LED electronic message center. The action catches the eyes of potential customers, and that attention can benefit your business.
Custom LED signs are becoming more and more popular every day (in 1968 LEDs were $200 per unit and didn't have much practical use). With their long lifespan and lower replacement costs, LEDs are an obvious choice. Of course, the lights aren't everything, and that's why you'll want to follow the above tips so when you do design your business sign, you'll stand out and be remembered for years to come!