API Group Rebrand
Topics: Project Recap
API Group is a business services provider for safety and specialty services. They are known for providing exceptional leadership and resources to companies around the world.
It was our pleasure to work with them on rebranding their headquarters in New Brighton, MN. The rebrand covered two separate buildings, which included LED halo-illuminated wall signs, monument signs, interior logos and wall plaques.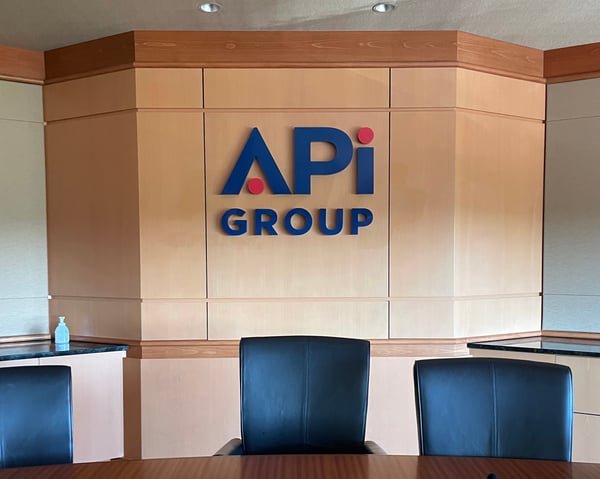 The process started by meeting with the marketing and facilities team at API to understand their goals and expectations. We also toured their buildings to survey existing signs and get an understanding for the full scope of the project. After collecting all the information we created renderings showing materials, finishes and placement of the new signs.
Once designs were approved and city permits were acquired we began the fabrication process. The LED halo-illuminated letters are fabricated out of 2" deep aluminum channel letters and are lit with white LEDs. The dimensional letters on the monument signs use the same fabrication method, but without the internal LED illumination. They use external spotlighting that was already in place. The reception area letters are cut out of 1/2" acrylic and are attached to the wall using tape and silicone. With the background being granite, we went with tape in lieu of stud mount which involves drilling holes into the wall.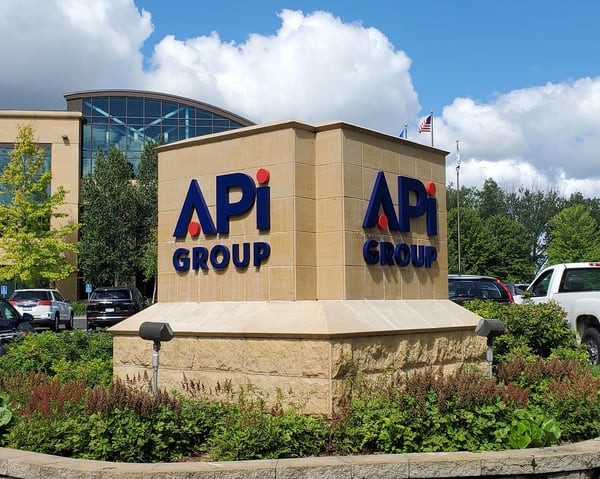 After all the signs were fabricated we removed all existing signs, patched walls and made any necessary repairs. We coordinated with the customer on timing of installing new signs and made sure all walls had been prepped for the new letters.
On projects like this the survey and coordination with the customer really set the tone for the entire project. There are always many details to account for, but by following our internal process and staying in communication with the customer, the rebrand was a success.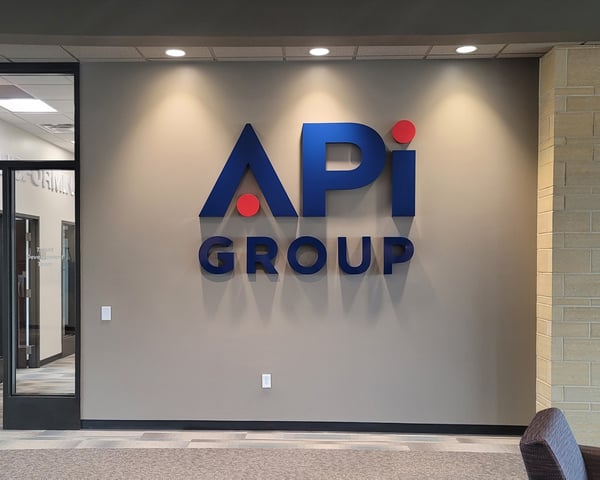 Since 2001, we've helped companies with brand updates, refreshes and full rebrands. While it may seem like a daunting task, we streamline it as much as possible for our customers. We collect all the information, present our solutions with exact pricing, timelines and communicate our plan to the customer. No matter where you are in the rebrand process, it's not too late to contact us. We're here to help!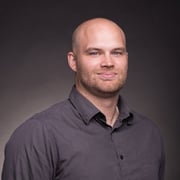 "http://cdn2.hubspot.net/hubfs/545157/assets/images/patrick-woller-spectrum-signs-square.jpg"
Patrick Woller
Patrick is a Graphic Designer at Spectrum Signs, a custom business sign maker in Blaine, MN. After a call from his college placement office, Patrick joined the Spectrum Signs team in 2010. Patrick finds enjoyment in the unique challenges his job gives him through the use of out of the ordinary materials. When Patrick isn't designing signs, he enjoys spending time with his wife and daughter, hiking with his dog Willis, and getting out on the golf course.