4 Types of Temporary and Permanent COVID-19 Signs Your Business Needs
Topics: Sign Information
COVID-19 has changed the way we do business, the way we shop for groceries and even how we work. As offices, schools, and medical facilities begin to open back up to the public, it's important to have proper guidelines posted in places that are easy to identify. Your signs should be clear and concise about the requirements for people entering your building — whether they be guests or employees.
Entrance Signs
Front door graphics are the perfect way to let those entering your building know what to expect. Social distancing, mask, and capacity requirements are common informational messages that are being displayed at entrances. Hand sanitizing stations are also a good idea at main entrances for visitors to use. Some buildings that are open to the public are closing side entrances to control the flow of traffic into the building. Have these doors marked with directions to the preferred entrance to avoid any confusion for people unfamiliar with the building.
Social Distancing Floor Markers
To help practice social distancing, floor markers like tape, digitally printed vinyl floor graphics, and everything in between have been used to help display guidelines. Businesses and schools have been creative with how they are enforcing social distancing. It's especially important for buildings with elevators. Having floor markers and capacity requirements can help prevent too many people from gathering into a confined space. It's easy to forget about social distancing, that's why it's important to have visual reminders in place.
Parking Signs
Most businesses and medical facilities are offering car side delivery or treatment options. Have dedicated parking spaces marked for customers and patients. These can be a more permanent sign panel and post or something that is easily collapsible and carried for reuse at a different location.
CDC Guidelines
The CDC (Center for Disease Control and Prevention) has free printable documents on their website for public use. They have everything from 'hand washing signs' to 'how to make your own disinfectant'. These can be printed on your office printer or if your looking for something a little longer lasting, you can have have them printed on a more durable substrate.
At Spectrum Signs, we can provide temporary and permanent signage for your business's COVID-19 procedures and policies. Our designers can create custom layouts for your use or you can provide your own. We have the ability to print on all different substrates and materials to fit your needs. Our installation team will be in contact with you prior to any installation, to make sure we are aware of any requirements you have in place. Contact us for your COVID-19 signage needs.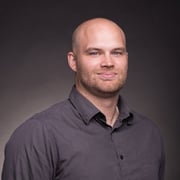 "http://cdn2.hubspot.net/hubfs/545157/assets/images/patrick-woller-spectrum-signs-square.jpg"
Patrick Woller
Patrick is a Graphic Designer at Spectrum Signs, a custom business sign maker in Blaine, MN. After a call from his college placement office, Patrick joined the Spectrum Signs team in 2010. Patrick finds enjoyment in the unique challenges his job gives him through the use of out of the ordinary materials. When Patrick isn't designing signs, he enjoys spending time with his wife and daughter, hiking with his dog Willis, and getting out on the golf course.