Rather than entirely replacing your sign, a complete sign renovation gives you the look of a new sign without the expense of one. But before a sign can be renovated, some due diligence needs to take place to determine what exactly can be done with the sign. After our initial conversation to understand what your goals and expectations are, we will send out one of our experienced sign technicians to take a look at the sign.
Survey Existing Sign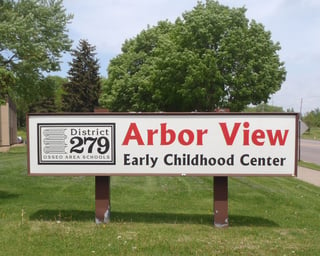 One of our experienced technicians will survey the existing sign. A typical survey for renovating a sign is comprised of:
Taking dimensions of sign cabinet, sign height, and faces
Opening up the sign to see what type of lighting system is being used
Looking at the existing structure
If a masonry base is existing, making sure it's in good shape
Matching color samples for new paint
What Can Be Reused or Replaced
If your goal is to reuse as much as possible, we will make sure everything is in working order before moving forward. We always start by looking at the sign structure. If that is in good shape, we know we'll have a good foundation to work with. From there we look at the sign cabinet, pole cover, or masonry base. After the survey is complete, the technician has determined what parts of the sign are able to be reused or should be replaced. If the current lighting system is fluorescent, we always include an option for LED retrofits.
City Codes
While the survey is taking place, we are also looking at the city information. Every city has a specific set of codes which determine sign size, height, colors, placement, and materials that can be used. We gather this information prior to starting design to make sure what we are planning on proposing will conform to city codes.
Sign Design
The design of the sign is started when the customer's expectations have been received, survey is complete and city codes have been researched. This gives a solid foundation of knowledge to the designers. From there they will take all of that information and put layouts together for the customer and city to approve.
Renovate Sign
Once the layouts have been approved, production begins. Depending on the size of the project, this can be anywhere from a couple sign faces and paint to an entirely new sign. When new paint is required on an existing sign, we always do that before the full installation to give the paint time to cure. If we know ahead of time that the work will be taking place in the colder months (November - March), we will often try to get on site right away to repaint or wait until warmer weather.
When the situation calls for it, a complete sign renovation is a very effective way to update your sign without the cost of a new one. Even if it's just a new coat of paint, it can make a world of difference in the look of your sign. If you have a sign that is in need of some updating or are wondering if it's in good enough shape to renovate, contact us today!